National
"Dangerous Verdict": Opposition On Court Nod To Anti-Money Laundering Law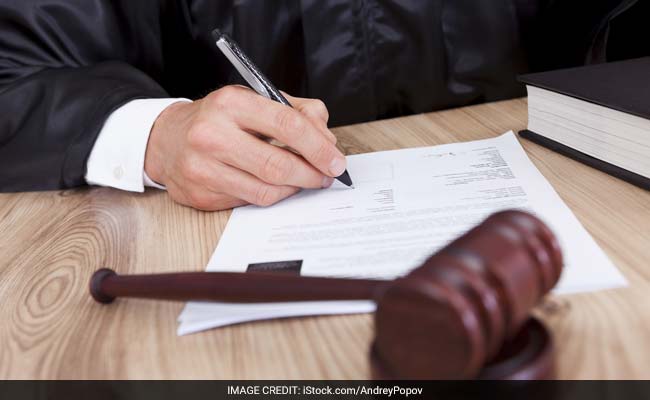 Delhi: At least 17 Opposition parties have dubbed as "dangerous" the recent Supreme Court judgement upholding amendments made in 2019 to the Prevention of Money Laundering Act (PMLA), giving more powers to agencies such as the Enforcement Directorate (ED).
"We hope that the dangerous verdict will be short-lived and constitutional provisions will prevail soon," read the statement, signed by representatives of the Congress, Trinamool Congress, DMK, Aam Aadmi Party, CPI(M), Samajwadi Party and the RJD, among others.
The Supreme Court last week upheld the validity of a wide range of powers granted to the ED under the amended law. It had been challenged by nearly 250 petitions.
Opposition parties are set to again go to the Supreme Court to seek a review of the verdict. While questioning the manner in which the amendments were pushed through in Parliament, the Opposition have been alleging that the sweeping powers are misused against political opponents by the central government. These allegations echoed recently when the Congress's Gandhis were questioned by the ED in a case relating to the publication National Herald.
Raids by the ED are up 26 times under the Modi government as compared to the previous government, but the conviction rate is low. During 3,010 money laundering-related searches in the last eight years, only 23 accused have been convicted. According to data shared by the Finance Ministry in the Rajya Sabha, in 112 of these searches, there have been no money-laundering convictions.
Further, the Opposition statement today pointed out that the amendments in 2019 were pushed through under the Finance Act that was introduced as a "Money Bill" — whether that route could be used is a question also pending before a Supreme Court bench.
The Money Bill route meant the amendments only needed an okay from the Lok Sabha before being sent to the President for a final nod. It could not be rejected by the Rajya Sabha, the Upper House, where the government did not have the numbers for a sure-shot approval.
The Opposition's larger argument is that a Money Bill is essentially to deal with appropriation of money from the Consolidated Fund and taxation, and cannot be used to make laws on other matters.
"If tomorrow the Supreme Court holds that the challenged amendments through Finance Act is bad in law," read the Opposition statement, "then the entire exercise would become futile and loss of judicial time."
"We hold, and will always hold, our Supreme Court in the highest respect. Yet, we are compelled to point out that the judgment should have awaited the verdict of a larger Bench for examining the constitutionality of the Finance Act route to carry out amendments," it added.