Other
Easy as Swiss cheese for Sindhu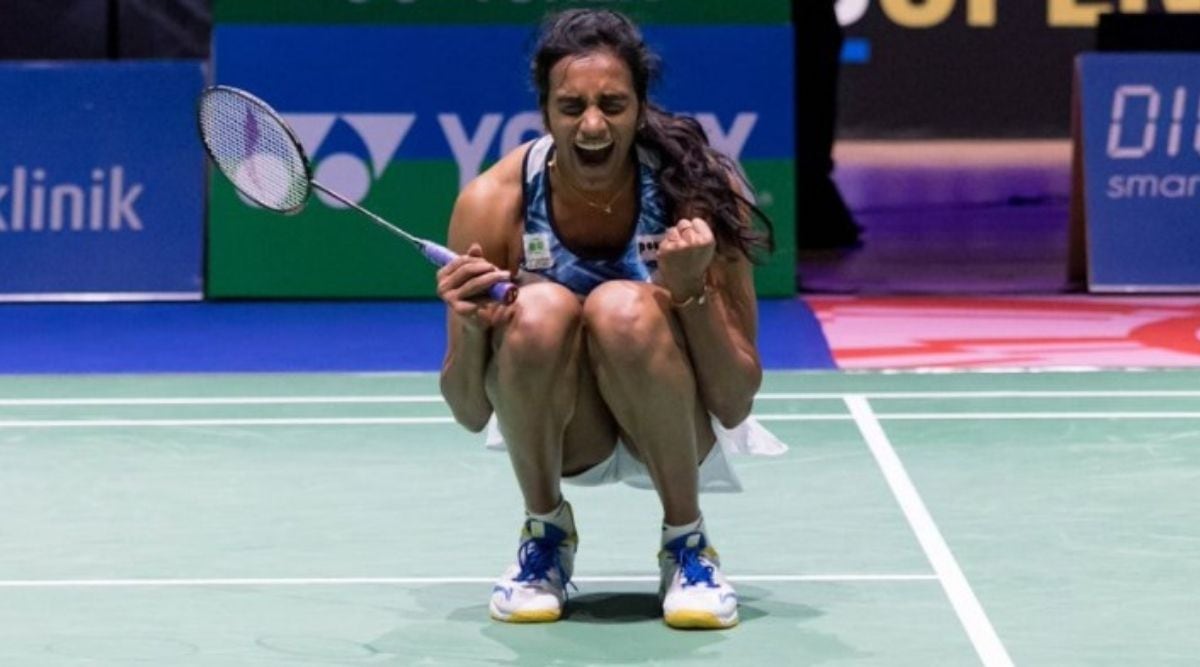 Second-game blitzkriegs at St Jakobshalle in Basel, Switzerland, are routine for PV Sindhu.
This time, the Indian shuttle star decimated Thailand's Busanan Ongbamrungphan 21-16, 21-8 in the final of the Swiss Open on Sunday to claim her second Super 300 title of the year. She erased the painful memories of her own 21-12, 21-5 rout by Carolina Marin last year. St Jakobshalle has been Sindhu's stomping ground ever since she won the World Championships there in 2019, though this was a vastly pared-down occasion and not a Top-10 opponent.
Such bruising scorelines (Sindhu was 20-4 in the second game at one point) are what the venue has been associated with given the tall Indian's 21-7 drubbing of opponents in Basel three years ago in a field lacking only Marin.
However, the 2022 Swiss Open was a fourth-tier tournament (after Super 1000, 750 and 500s) and saw a commensurate thinning of the field, with the World No. 7 Sindhu being the highest-ranked player in the field, strolling past opponents. Busanan was ranked No. 11. Sindhu improved her head-to-head record against the Thai to a staggering 16-1. Incidentally, she had beaten Busanan 21-8, 21-7 at the German Open, and boasts one of the most one-sided results against the Thai retriever.
On the day, Sindhu started on an even keel in the opener till 13-13, but knew she had the menace to spook Busanan at any point she wished to switch gears. Rallies were mid-level long, and Sindhu was steady in her retrievals for most part of the first game, before going on the offensive to close out with a whirlwind collecting of points. She switched to attack at will against the hapless opponent, and snuck up on her in the short period of closing out the first.
The second game was absurdly one-sided as Busanan was pulverised by Sindhu's power game, in what was reminiscent of Marin's 21-5 mauling of her last year. But like an ace athlete, Sindhu put those demons to rest. Smashes rained down on both flanks of Busanan as Sindhu lunged for her low retrievals at the net before ending with shearing kills.
It was one-way traffic, with a sense of inevitability when Sindhu reached 11-2. At 20-4, she took her foot off the pedal, grabbed a breather and then put Busanan out of her misery at 21-8.
Sindhu now has eight Super 300 (or Level 4) titles from 23 outings in Macau, Malaysia and Switzerland. Plus one of Level 3 in India, two of Level 2 in Korea and China, besides her Worlds title.
Sindhu, forever a big-stage player renowned for challenging the best in the top finals, has been focusing on the smaller tournaments this season in search of titles, and confidence.
Christie downs Prannoy easily
Indonesian Jonatan Christie completely outplayed HS Prannoy in the men's singles final, with his pinpoint accuracy and controlled error-free game to win 21-12, 21-18. The Asian Games champ used deep clears to Prannoy's forehand back corner to great effect, as the Indian was kept busy at the backline and deprived of his own attacking options at the front.
Christie also amped up the pace when needed and had the better of the exchanges in the forecourt when he varied the tempo, even as Prannoy's attack didn't yield enough points to seriously put Christie under the pump.
Lifts, tosses and clears helped Christie pull away at 8-all in the final, his first title clash in two-and-a-half years. Prannoy, who made a final after five seasons, couldn't really get going against the disarming game of Christie, who doesn't carry a venomous weapon, but plays a technically creaseless game in finals.
After 7-all, Prannoy caught up at 13-all in the second game, but Christie pulled away at will, this time in net charges from the forecourt. Prannoy was a winner here in 2016, but had to be content with a runner-up finish this time, though he's been playing a much more compact game than before.