Editorials
Get the Thrill and Emotion Back as the "Transformers: Rise of the Beasts" Releases in Theatres Today!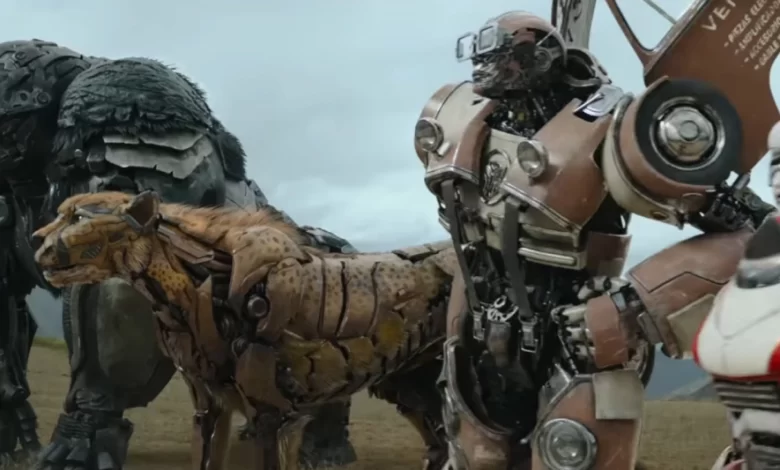 The Transformers Franchise is finally back after a long gap of five years with its latest edition. The movie has its own fan following of generations and fans worldwide are quite emotional upon its release. The "Transformers: Rise of the Beasts" release date in India is of today, June 9, 2023. It is a highly anticipated feature film that is supposed to do wonders at the box office, especially in the United States.
Transformers: Rise of the Beasts Cast
Its cast is led by a pair of talented actors, Anthony Ramos and Dominique Fishback, who both provide solid performances and help elevate this particular entry in the series. Apart from these two, Peter Cullen, Liza Koshy, Pete Davidson, and Ron Perlman are also an important part of the film and provide life and depth to their characters with their impressive performances.
Transformers: Rise of the Beasts Movie Review
After several movies in the franchise that relied solely on Michael Bay explosions, Transformers: Rise of the Beasts proves a much-needed step in the right direction. While it's not quite as likable as Bumblebee, this installment still has enough heart and a good mix of characters to make it enjoyable for both kids and adults.
The film opens with a prologue that explains how the Primals, a group of animal-like robots, defeated the planet-eating Unicron and fled to Earth in ancient times. The movie then jumps to 1994, where twentysomething Noah Diaz (Anthony Ramos) struggles to find a decent job so that he can pay for the medical bills of his sick brother Kris (Dean Scott Vazquez). In desperation, Noah agrees to steal a Porsche during a gala, only to discover that it is actually a self-driving Transformer called Mirage. Meanwhile, museum intern Elena Wallace (Dominique Fishback) makes an incredible discovery on Ellis Island.
Know Transformers: Rise of the Beasts Better
Despite its low budget, the film is shot with great cinematography by the gifted Enrique Chediak and boasts impressive special effects. It also features an all-star voice cast including nerd icon Peter Cullen as Optimus Prime, Ron Perlman as the Maximal gorilla leader Optimus Primal, Michaela Jae Rodriguez as night bird and new baddie Scourge, Michelle Yeoh as wise Maximal falcon Airazor, Cristo Fernandez as Autobot mechanic Wheeljack, and more.
Transformers Movies in Order
Before this latest release, the franchise has been a part of the cinema with films including Transformers (2007), Transformers: Revenge of the Fallen (2009) which had great action, Transformers: Dark of the Moon (2011) with outstanding visuals, the tech-based Transformers: Age of Extinction (2014), Transformers: The Last Knight (2017), and of course Bumblebee (2018).
How to watch Transformers Movies
Being a large and superhit franchise, the latest edition of Transformers has been released in the theatres only. However, movie lovers and cinephiles who want to watch it online may have to wait for some time till the film gets released on the OTT, which is most likely to be on the platform – Paramount Plus.
Final Take
While the story is somewhat convoluted, and some characters feel unnecessary, it is still a fun ride for those who are fans of the franchise. The action sequences are very exciting, and watching the giant robots transform never gets old. Moreover, the film's characters are likable and well-developed. The only little problem is that it does not have the emotional heft of a true Transformers movie, but it does make for an entertaining summer blockbuster.