Fashion
'I see the presence of Bollywood in Indian fashion as an intrusion of a creative space': designer Shahab Durazi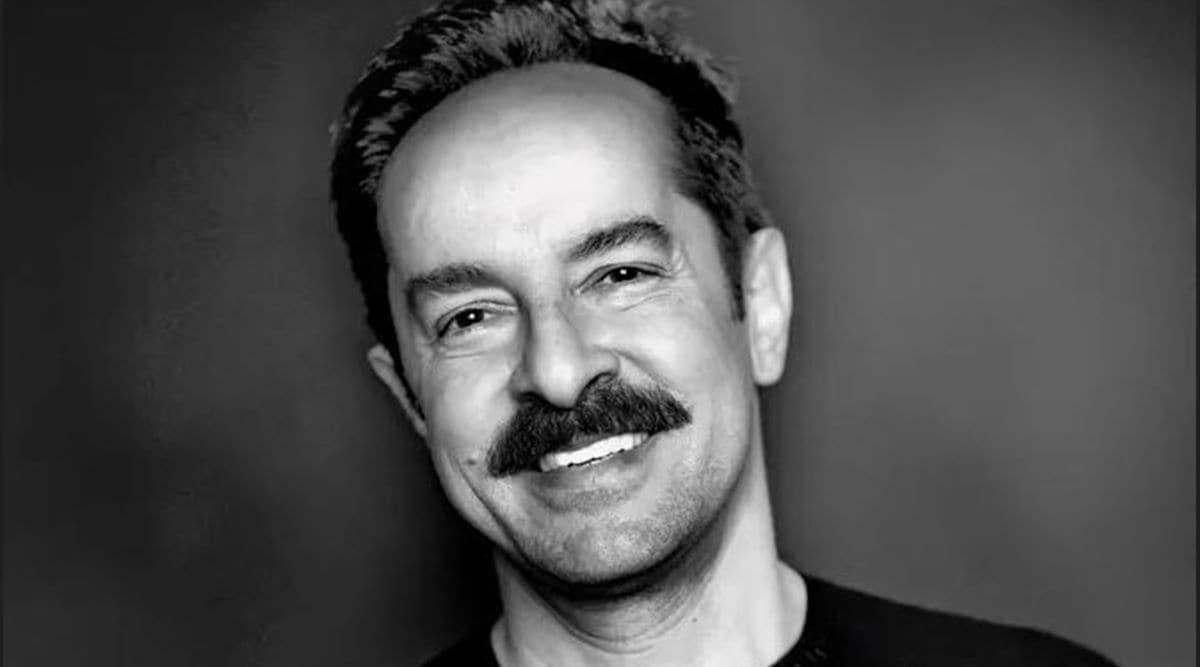 With an experience of over three decades in his kitty, fashion designer Shahab Durazi recently made a comeback to the ramp after a hiatus of 12 years. For the same, he chose no ordinary platform and collection, as the maestro showcased a retrospective of his eponymous label, dating back around 10 years, at the recently-concluded FDCI X Lakme Fashion Week. As expected, the event was a grand affair with models sashaying down the ramp in exquisite creations that screamed nostalgia.
In an exclusive interview with indianexpress.com, Shahab Durazi talks about his latest showcase, the idea behind presenting a retrospective collection, how (and in what ways) the fashion industry has changed in the last decade, his journey, the trend of celebrity showstoppers and much more. Read the edited excerpts below:
What led you to make a comeback to the ramp after 12 years, and what kept you away all these years?
I have always preferred doing very few shows. I believe you step out in the limelight to tell a new story, or sometimes revisit an old one, albeit with a twist. For me, it's imperative that the narrative be inspiring and worthy of an esteemed platform, or else your work is viewed with disinterest, seen as repetitive, and lacks creative ingenuity. There is no room for complacency or mediocrity in a creative space. It needs the undivided attention of your audience. If I am convinced my narrative can hold the attention of my target audience, I pursue an appropriate platform to showcase it.
The credit for my return must go to Mr Sunil Sethi (chairman, FDCI) who has been persistently asking me to showcase my work as he feels it's imperative the younger generation of designers, stylists, models, etc should see and understand the craft of Shahab Durazi. Having said this, I must say, fellow designers, my contemporaries like Tarun Tahiliani, Rohit bal, Rajesh Pratap Singh, Suneet Varma, Anamika Khanna, and many more have, over the years, told me I must put my work out there as it deserves to be seen on a large platform. Even models, stylists, photographers, and choreographers have said so. Special mention must be made of my daughters Amaesha and Aashyan who, over the years have goaded me to show my work and increase the visibility of my brand.
In all these years, how do you (being an insider, yet watching it from a distance) feel fashion shows have changed; how would you describe the changes?
There are big changes. Social media has changed the way we perceive fashion and most times it's good, but sometimes the content is questionable as there's a larger emphasis on brand building and the product is sidelined. Slow fashion lost out in this fast-paced rat race and my intent with this presentation was to reinforce the relevance of slow fashion, timelessness, and the quality of ideas.
shadab durazi, shadab durazi interview A model walks the ramp during Sahab Durazi showcase at the FDCI x Lakmé Fashion Week 2022 in Mumbai. (Photo : FS Images/ FDCI x Lakme Fashion Week /RISE Worldwide)
Tell us about the collection showcased and the idea of presenting a retrospective.
The capsule collection is a radical reflection of the brand, dating back around 10 years. Nostalgia is the overarching theme – borrowed mainly from the 40s and 50s vintage chic era, which inspire a lot of details like pristine collars and cuffs from the English dandy dress code, quilted cummerbunds, bows embellished with pearls and silk ribbons, etc. I have an affinity for sticking to neutral tones, mainly black, in my personal style as well as in my work, which I haven't budged from till date. This collection heroes the mystery of black, juxtaposed with white, cream, bone, ecru, dove, slate and silver. We also leaned into the brand's various couture strengths, favorably used in the past, which I believe are a great vehicle of relevance for some of the younger audience who may not entirely be aware of our body of work. Art from the Renaissance and Rococo movements are also a piece of history that inspire the collection in the form of large French motifs. Overall, the capsule endorses slow fashion and the relevance of timelessness to defy the concept of trends and seasons, gender and genre. In simpler terms, it is classic couture with contemporary nuances.