Biographies
Lifestyle
Anne Hathaway Biography – an American actress receives various accolades
Anne Jacqueline Hathaway is an American actress. The recipient of various accolades, including an Academy Award, a Golden Globe Award, and a Primetime Emmy Award, she was among the world's highest-paid actresses in 2015.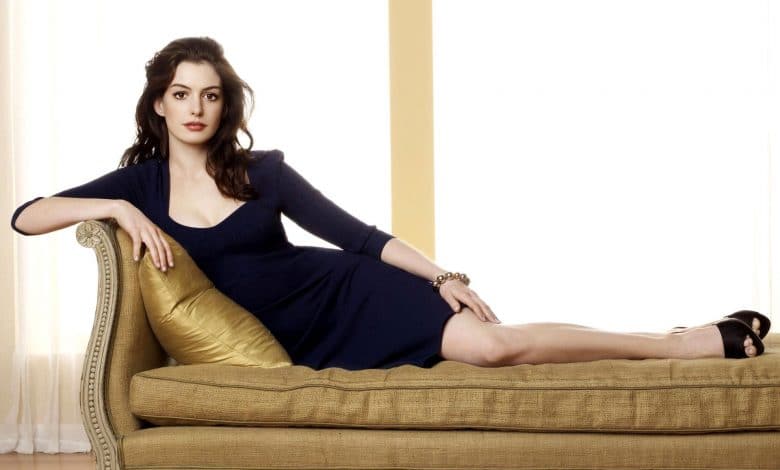 Quick Info→
Real Name:
Anne Jacqueline Hathaway
Profession:
American actress
Birthplace:
Brooklyn, New York, U.S.
Spouse:
Adam Shulman
Age:
39
Anne Jacqueline Hathaway (born November 12, 1982) is an American actress. The recipient of various accolades, including an Academy Award, a Golden Globe Award, and a Primetime Emmy Award, she was among the world's highest-paid actresses in 2015. Her films have grossed over $6.8 billion worldwide, and she appeared on the Forbes Celebrity 100 list in 2009.
Hathaway graduated from Millburn High School in New Jersey, where she performed in several plays. As a teenager, she was cast in the television series Get Real (1999–2000) and made her breakthrough as the protagonist in her debut film, the Disney comedy The Princess Diaries (2001). After starring in a string of unsuccessful family films, Hathaway made a transition to adult roles with the 2005 dramas Havoc and Brokeback Mountain. The comedy drama The Devil Wears Prada (2006), in which she played an assistant to a fashion magazine editor, was her biggest commercial success to that point. She played a recovering addict with a mental illness in the drama Rachel Getting Married (2008), which earned her a nomination for the Academy Award for Best Actress.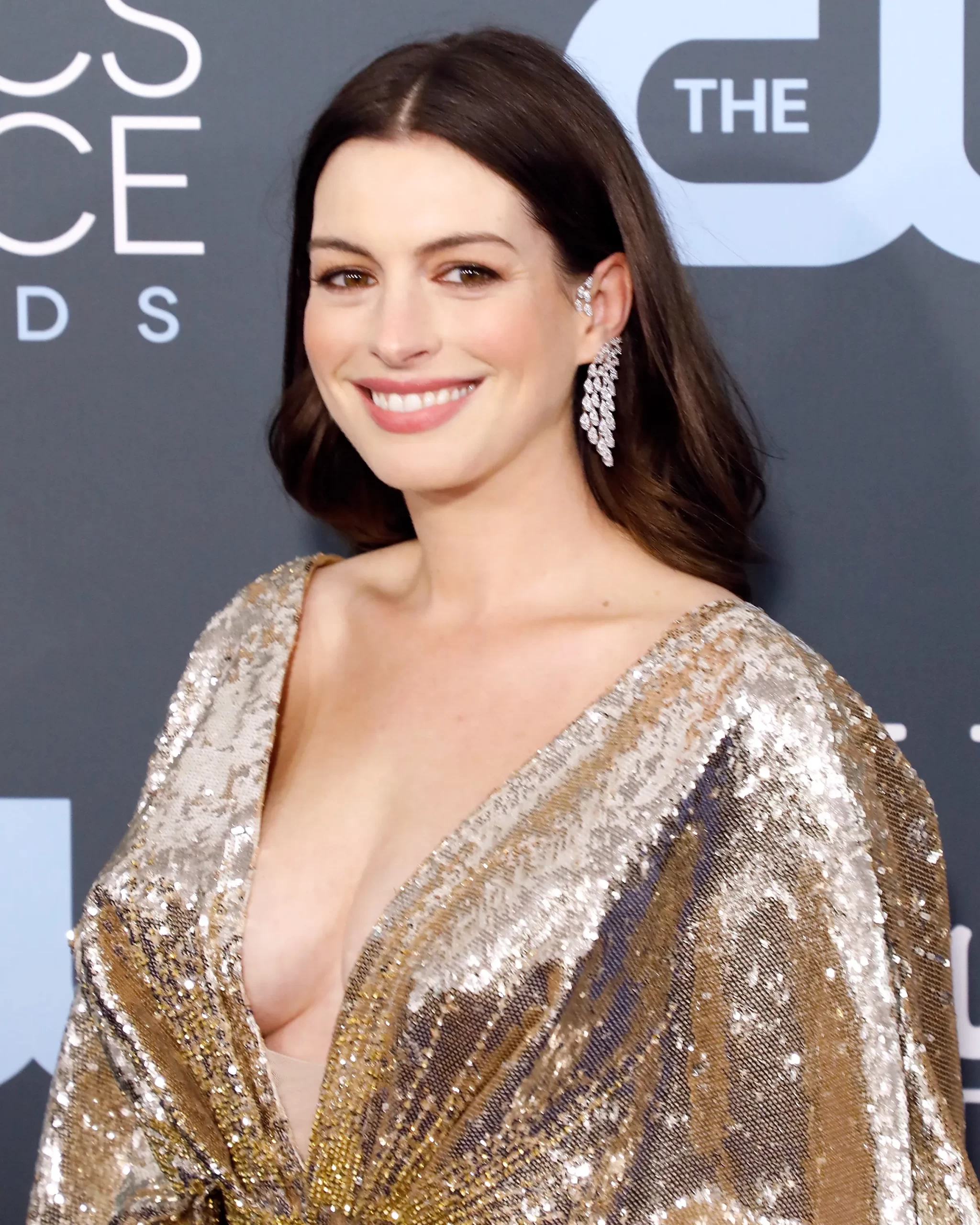 Hathaway went on to star in the commercially successful romances Bride Wars (2009), Valentine's Day (2010), Love & Other Drugs (2010), and the fantasy film Alice in Wonderland (2010). In 2012, she starred as Selina Kyle / Catwoman in her highest-grossing film, The Dark Knight Rises, which served as the final installment in The Dark Knight trilogy. Also that year, she played Fantine, a prostitute dying of tuberculosis, in the musical romantic drama Les Misérables, for which she won the Academy Award for Best Supporting Actress. She then played a scientist in the science fiction film Interstellar (2014), the owner of an online fashion site in the comedy The Intern (2015), a haughty actress in the heist film Ocean's 8 (2018), a con artist in the comedy The Hustle (2019), and Rebekah Neumann in the miniseries WeCrashed (2022).
Anne Hathaway Biography

Born

Anne Jacqueline Hathaway

November 12, 1982 (age 39)

Brooklyn, New York, U.S.

Occupation
Actress
Years active
1999–present

Works

Full list

Spouse(s)

Children
2
Awards
Full list
Early life and background (Anne Hathaway Biography)
Anne "Annie" Jacqueline Hathaway was born on November 12, 1982, in Brooklyn's New York City borough. Her father, Gerald, is a labor attorney, and her mother, Kate (née McCauley), is a former actress. Hathaway's maternal grandfather was WIP (AM) Philadelphia radio personality Joe McCauley. Her mother is of Irish descent, and her father has Irish, French, English, and German ancestry. Hathaway was named after Shakespeare's wife. She is the second of three children, following brother Michael and preceding brother Thomas. When she was six, her family moved to the Short Hills area of Millburn, New Jersey, where she was raised.
At age six, when Hathaway watched her mother perform in Les Misérables as Fantine, she instantly became fascinated with the stage, but her parents were not keen on allowing her to pursue an acting career. After this, Kate quit acting to raise Hathaway and her brothers. Hathaway was raised as Catholic with what she considers to be "really strong values" and stated that she wished to be a nun during her childhood, but the acting was always a high priority for her. Her relationship with the Catholic Church changed at age 15, after learning that her older brother, Michael, was gay. Her family left the church, converting to Episcopalianism because of its acceptance of homosexuality, but eventually left that too. In 2009, Hathaway described her religious beliefs as "a work in progress".
Career (Anne Hathaway Biography)
2001–2004: Early roles and breakthroughs
The comedy The Princess Diaries and the adventure drama The Other Side of Heaven, both 2001 Disney films, featured Hathaway in lead roles. Based on Meg Cabot's 2000 novel of the same name, the former follows teenage Mia Thermopolis (Hathaway) who discovers that she is the heiress to the throne of the fictional Kingdom of Genovia. Hathaway auditioned for the role during a flight layover on the way to New Zealand. Garry Marshall, the film's director, initially considered Liv Tyler for the role but cast Hathaway after his granddaughters suggested that she had the best "princess" hair. The film became a major commercial success, grossing $165 million worldwide. Many critics praised Hathaway's performance; a BBC critic noted that "Hathaway shines in the title role and generates great chemistry" and The New York Times' Elvis Mitchell found her to be "royalty in the making, a young comic talent with a scramble of features". She earned an MTV Movie Award for Best Breakthrough Female Performance nomination for the role. Hathaway starred with Christopher Gorham in Mitch Davis's The Other Side of Heaven. Inspired by John H. Groberg's memoir In the Eye of the Storm, the film met with mostly negative reviews and was a box-office failure.
In 2003, Hathaway turned down the role for Joel Schumacher's The Phantom of the Opera (2004), because the production schedule of the film overlapped with The Princess Diaries 2: Royal Engagement (2004). She was initially hesitant and nervous about starring in the sequel but agreed to it after Marshall convinced her that she was not repeating anything. The film was released in August 2004 to negative reviews but made $95.1 million against a $40 million budget.
2005–2008: Transition to adult roles and critical recognition
In a 2008 article, Hathaway stated that "anybody who was a role model for children needs a reprieve", but noted that "it's lovely to think that my audience is growing up with me". To avoid typecasting, she began taking on adult roles. After replacing Tara Strong for the voice role of Red Puckett in Hoodwinked! (2005), she starred in the drama Havoc (2005) as a spoiled socialite, appearing nude in some of its scenes. Although the film was thematically different from her previous releases, Hathaway denied that her role was an attempt to be seen as a more mature actress, citing her belief that doing nudity in certain films is merely a part of what her chosen form of art demands of her; because of that belief she does not consider appearing nude inappropriate films to be morally objectionable. The film was not released in theaters in the United States due to unfavorable critical reception.
Hathaway starred opposite Heath Ledger and Jake Gyllenhaal in Ang Lee's drama Brokeback Mountain (2005). The film depicts the emotional and sexual relationship between two married men, Ennis (Ledger) and Jack (Gyllenhaal); she played Jack's wife, Lureen. Hathaway was originally sent the script with the role of Alma, Ennis' wife, but decided to audition for Lureen once she read the screenplay. During her audition, she lied to Lee about her knowledge of horseback riding so he would cast her, but she did subsequently take lessons. The film received critical acclaim and several Academy Award nominations. Peter Travers of Rolling Stone believed that Hathaway "excels at showing Lureen's journey from cutie-pie to the hard case", and Todd McCarthy of Variety wrote that she "provides an entertaining contrast in wifely disappointment". Hathaway later stated that the content of the film was more important than its award count, and that making it made her more aware of the kind of stories she wanted to tell as an actor. At this point, she realized that she wanted to play roles to move audiences or otherwise entertain them so much that they forget about their own lives.
2009–2011: Romantic comedies and hosting events
Hathaway starred in Bride Wars (2009), which she described as "hideously commercial—gloriously so". The romantic comedy, in which she and Kate Hudson played two best friends who become rivals after their weddings are scheduled on the same day, was a critical failure; it was named among the ten worst chick flicks in history by Time in 2010. Despite this, the film was successful financially and earned Hathaway an MTV Movie Award for Best Female Performance nomination. She played the heroine Viola in a summer 2009 production of Twelfth Night at the Delacorte Theater in New York City. Charles Isherwood opined that Hathaway "dives smoothly and with obvious pleasure into the embrace of a cohesive ensemble cast". For her portrayal of the role, she garnered a nomination for the Drama Desk Award for Outstanding Actress in a Play. In 2010, she also won a Primetime Emmy Award for Outstanding Voice-Over Performance for providing her voice for the episode "Once Upon a Time in Springfield" in The Simpsons. Hathaway voiced different characters in Family Guy in 2010 and 2011.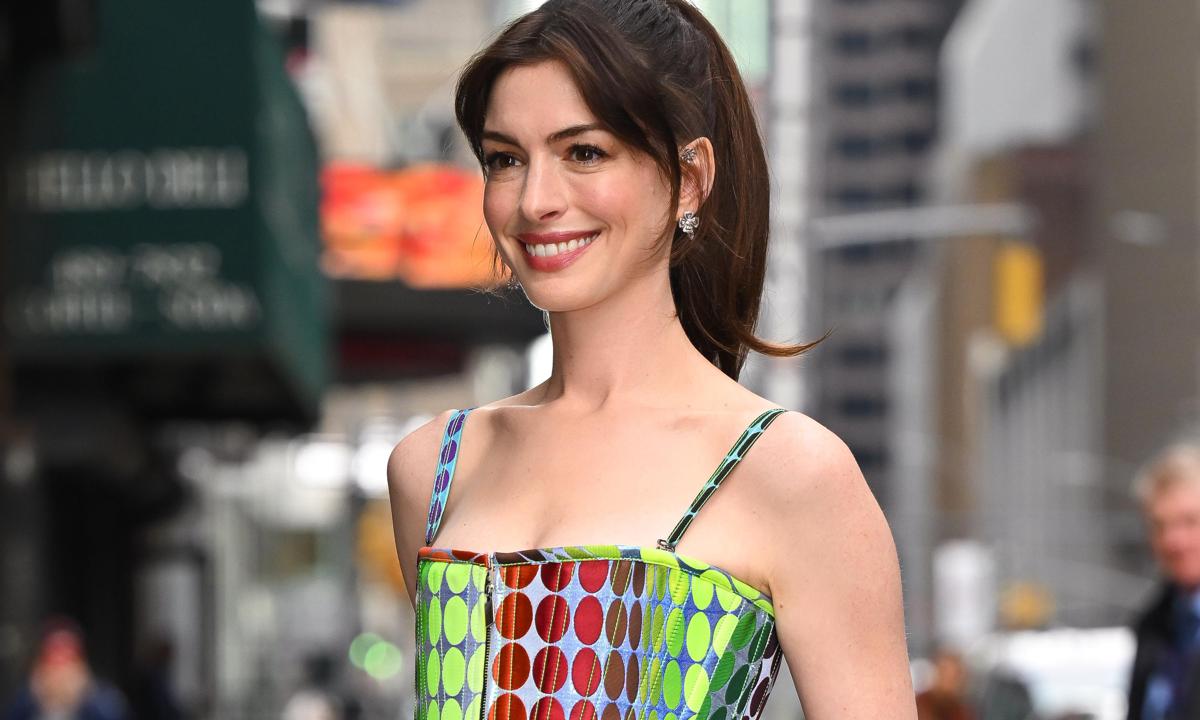 2012–2014: Les Misérables and films with Christopher Nolan
In 2012, Hathaway's audiobook recording of L. Frank Baum's 1900 novel The Wonderful Wizard of Oz was released at Audible.com and garnered her a nomination for an Audie Award for Best Solo Narration – Female. Later in 2012, she played sly, morally ambiguous cat burglar Selina Kyle / Catwoman in The Dark Knight Rises, Christopher Nolan's final installment in The Dark Knight trilogy. Hathaway auditioned not knowing what role she was being considered for, admitting that she had one character in mind but only learned her role after talking with Nolan for an hour. She described it as the most physically demanding role she had ever played, as she had to redouble her efforts in the gym to keep up with the requirements of the part. She trained extensively in martial arts and looked to Hedy Lamarr in developing her role as Catwoman. The Dark Knight Rises received a positive critical response and grossed more than $1.085 billion worldwide, becoming the third-highest-grossing film of 2012. Jim Vejvoda of IGN wrote of her "magnetic presence", adding, "Hathaway imbues her [character] with a wounded spirit and a survivor's edge that makes her feel genuine and sympathetic". She won the Saturn Award for Best Supporting Actress for her performance.
2015–present: Comedic roles and career fluctuations
Hathaway began 2015 with an appearance in the first season of the musical reality show Lip Sync Battle. In the episode, she competed against her The Devil Wears Prada co-star Emily Blunt; she lips synced "Love" by Mary J. Blige and "Wrecking Ball" by Miley Cyrus. Nancy Meyers' The Intern was Hathaway's sole film released in 2015. It tells the story of Ben Whittaker (played by Robert De Niro), a seventy-year-old widower who becomes a senior intern at an online fashion site run by Jules Ostin (Hathaway). She had aspired to work with De Niro and Meyers, her favorite actor and director, respectively; impressed with the film's story, she auditioned for the third time for a Meyers film. Reviews of the film were generally positive; one on Ebert's website found her to be "extremely appealing" and a reviewer for New York magazine wrote, "The Intern gets off on De Niro's amiability and Hathaway's sweet energy". The film grossed $194 million worldwide against a $35 million budget. 2015 found footage horror movie Be My Cat: A Film for Anne, about an aspiring Romanian filmmaker who goes to shocking extremes to convince Hathaway to star in his film, was officially selected and had its North American premiere at the 2016 Nashville Film Festival.
Upcoming projects (Anne Hathaway Biography)
Hathaway will play a leading role in a film based on the Sesame Street franchise. She will also star in an adaptation of Pamela Druckerman's book Bringing Up Bébé: One American Mother Discovers the Wisdom of French Parenting. Hathaway will star in James Gray's multi-starrer period drama Armageddon Time. Hathaway will team up with Jessica Chastain to star in the psychological thriller Mothers' Instinct, film is based on the novel Derrière la Haine by novelist Barbara Abel. She has also signed on to star in Rebecca Miller's romantic comedy She Came to Me alongside Tahar Rahim, Marisa Tomei, Joanna Kulig, and Matthew Broderick. In addition, Hathaway will star in Amazon Studios and Welle Entertainment's co-production based on Robinne Lee's novel The Idea Of You.
Public image (Anne Hathaway Biography)
Describing Hathaway's off-screen persona, John Hiscock of The Daily Telegraph wrote in 2014 that she is a "well-grounded, friendly young woman with a good sense of humor, a wide smile, and an easy-going attitude". He opined that, despite the considerable success, she has never "gone Hollywood", staying close to her friends. The authors of the book 365 Style noted Hathaway's girl next door image, and her The Intern director Nancy Meyers says she is "wise beyond her years". The journalist Laura Brown found her to be a "sincere", "warm and funny" woman. After her awards acceptance speeches for Les Misérables, The Atlantic noted the media's hate toward her because of her being "annoying" and making "awkward" jokes. Discussing that, Hathaway said in 2014 that she felt anxious when public speaking but has since grown from it and become a more compassionate person. Regarding her perceived image, she says, "People have this idea of me as just being a very prim, professional girl, which I suppose I am, but I do cut loose and have fun in my life".
Activism and political work
Hathaway has served as a long-term advocate for the Nike Foundation to raise awareness against child marriage. In July 2006, she spent a week in Nicaragua to help vaccinate children against hepatitis A. She has also traveled to other countries to heed the rights of women and girls, including Kenya and Ethiopia. In 2008, she was honored at Elle's Women in Hollywood tribute and won an award from the Human Rights Campaign for her philanthropy; she was also honored for her work with Step Up Women's Network 2008. She then teamed up in 2010 with World Bank in a two-year development program The Girl Effect whose mission focuses on helping empower girls in developing and developed nations where one-third of young women are not employed and not in school. In 2013, she provided the narration for Girl Rising, a CNN documentary film, which focused on the power of female education as it followed seven girls around the world who sought to overcome obstacles and follow their dreams.
Hathaway serves on the board of the Lollipop Theatre Network and is involved with charities Creative Coalition, St. Jude Children's Research Hospital, and the Human Rights Campaign. She is a supporter of LGBT rights and has donated money to organizations that support same-sex marriage. In 2016, Hathaway was appointed UN Women Goodwill ambassador based on her advocacy for gender equality. The following year, she spoke on International Women's Day in favor of paid parental leave for both men and women. To promote an increased awareness of systemic sexism in the entertainment industry, Hathaway has advocated for greater professional opportunities for women and criticized Hollywood for not being a place of equality. In 2018, she collaborated with 300 women in Hollywood to set up the Time's Up initiative to protect women from harassment and discrimination. Hathaway has also spoken out against the issues of bullying of gay students, discrimination toward transgender children, and white supremacy.
Personal life (Anne Hathaway Biography)
In 2004, Hathaway began a romantic relationship with Italian real estate developer Raffaello Follieri. Follieri's Manhattan-based foundation focused on efforts such as providing vaccinations for children in poor countries. In June 2008, it was investigated by the IRS for failure to file required nonprofit information forms. In June 2008, Follieri was arrested on charges of defrauding investors out of millions of dollars in a scheme in which he posed as the Vatican's real estate agent. It was reported that the FBI confiscated Hathaway's private journals from Follieri's New York City apartment as part of their ongoing investigation into Follieri's activities. Hathaway was not charged with any crime. In October 2008, after earlier pleading guilty, Follieri was sentenced to four and a half years in prison.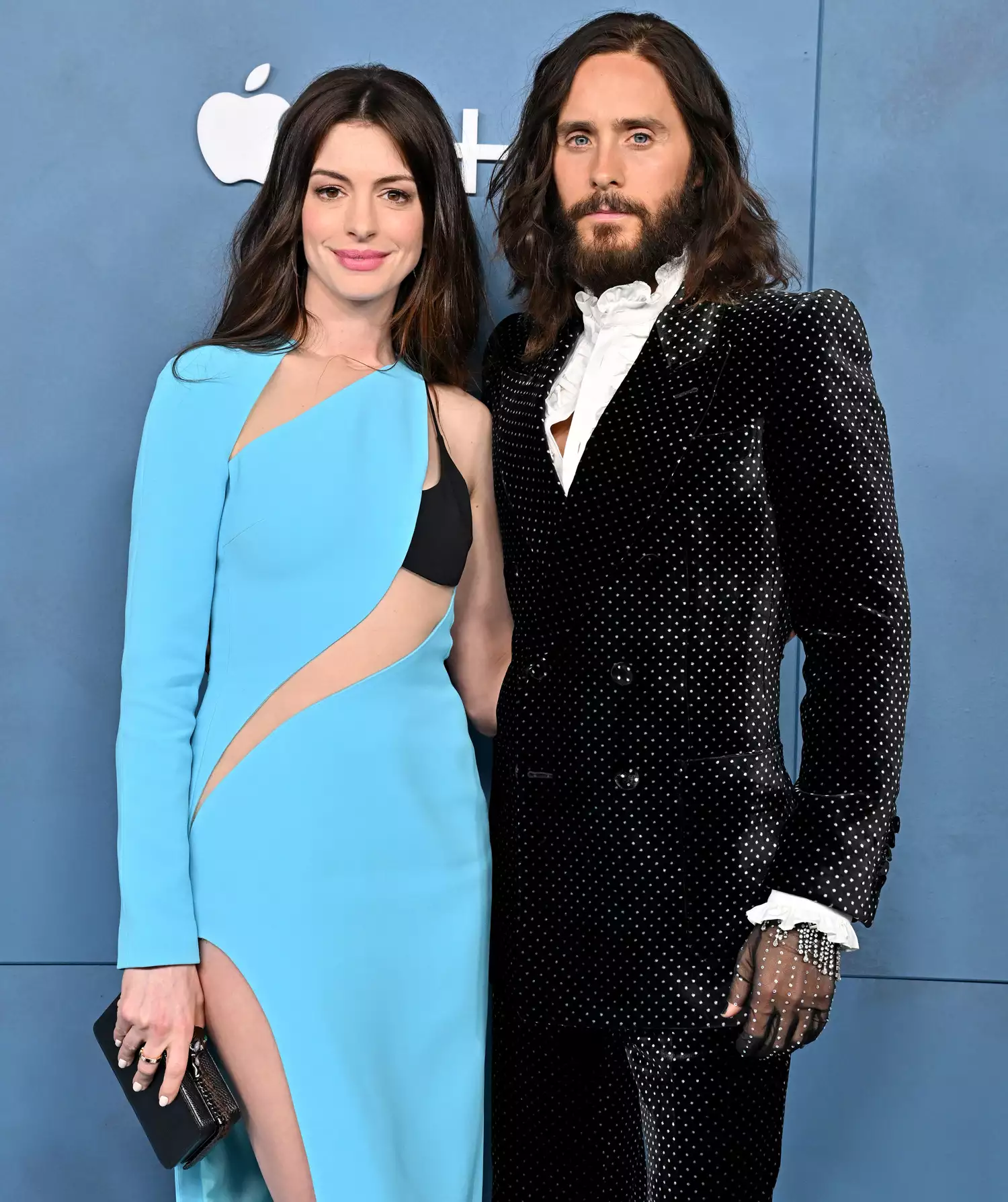 In early 2007, Hathaway spoke of her experiences with depression during her teens, saying that she eventually overcame the disorder without medication. In 2008, she began smoking after a stressful summer and the end of her relationship with Follieri. She has credited quitting smoking for the subsequent decline in her stress level and returned to being a vegetarian. Hathaway became a vegan in early 2012, but she quit in 2014.
In a traditional Jewish ceremony, Hathaway married actor and businessman Adam Shulman on September 29, 2012, in Big Sur, California. Their first son, Jonathan Rosebanks Shulman, was born on March 24, 2016. That year, Hathaway purchased an apartment worth $2.55 million in the Upper West Side neighborhood of Manhattan, where she lives with Shulman and their son. Hathaway and Shulman sold their wedding photo and donated their profits to Freedom to Marry's same-sex marriage advocacy group. They also hosted Freedom to Marry's National Engagement Party, an event that raised $500,000. In July 2019, Hathaway announced they were expecting their second child together and opened up about her struggles with conception and infertility. Their second son, Jack Shulman, was born in November 2019.
Acting credits and awards (Anne Hathaway Biography)
Hathaway's most acclaimed and highest-grossing films, according to the online portal Box Office Mojo and the review aggregate site Rotten Tomatoes, include The Princess Diaries (2001), Brokeback Mountain (2005), The Devil Wears Prada (2006), Get Smart (2008), Rachel Getting Married (2008), Valentine's Day (2010), Alice in Wonderland (2010), Love and Other Drugs (2010), The Dark Knight Rises (2012), Les Misérables (2012), Interstellar (2014), The Intern (2015), Colossal (2016), and Ocean's 8 (2018).
Hathaway has been nominated for two Academy Awards, three Golden Globe Awards, and a British Academy Film Award. She has won an Academy Award, a Golden Globe, a Screen Actors Guild, and a BAFTA Award for Best Supporting Actress for Les Misérables. She has also won a Primetime Emmy Award for Outstanding Voice-Over Performance for her voice role in a 2010 episode of The Simpsons. In November 2018, Hathaway was one of 50 nominees for the New Jersey Hall of Fame, an organization that honors contributions to society and the world beyond. In May 2019, Hathaway received a motion pictures star on the Hollywood Walk of Fame for her contributions to the film industry.