Biographies
Lifestyle
Jennifer Lopez Biography – An American singer known as Fly Girl
Jennifer Lynn Affleck, also known as J.Lo, is an American singer, actress, and dancer. In 1991, she began appearing as a Fly Girl dancer on In Living Color, where she remained a regular until she decided to pursue an acting career in 1993.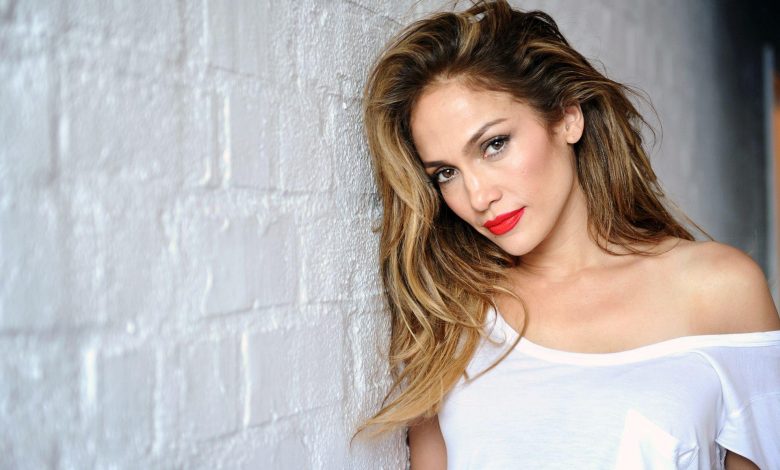 Quick Info→
Real Name:
Jennifer Lynn Affleck
Profession:
American singer, actress, and dancer
Birthplace:
New York City, U.S.
Spouse:
Ben Affleck
Age:
52
Jennifer Lynn Affleck (July 24, 1969), also known as J.Lo, is an American singer, actress, and dancer. In 1991, she began appearing as a Fly Girl dancer on In Living Color, where she remained a regular until she decided to pursue an acting career in 1993. For her first leading role in Selena (1997), she became the first Hispanic actress to earn over US$1 million for a film. She starred in Anaconda (1997) and Out of Sight (1998) and established herself as the highest-paid Hispanic actress in Hollywood.
Lopez ventured into the music industry with her debut studio album On the 6 (1999), which helped propel the Latin pop movement in American music, and later starred in the psychological horror The Cell (2000). With the simultaneous release of her second studio album J.Lo and her romantic comedy, The Wedding Planner, in 2001, she became the first woman to have a number-one album and film in the same week. Her 2002 release, J to tha L–O! The Remixes became the first album to debut atop the US Billboard 200. Later that year, she released her third studio album, This Is Me… Then, and starred in the film Maid in Manhattan.
After starring in Gigli (2003), a critical and commercial failure, Lopez starred in the successful romantic comedies Shall We Dance? (2004) and Monster-in-Law (2005). Her fifth studio album, Como Ama Una Mujer (2007), had the highest first-week sales for a debut Spanish album in the United States. Following a relatively unsuccessful period, she returned to prominence in 2011 with her appearance as a judge on American Idol and released her seventh studio album, Love?. From 2016 to 2018, she starred in the police drama series Shades of Blue and performed a residency show, Jennifer Lopez: All I Have, at Planet Hollywood Las Vegas. She also produced and served as a judge on World of Dance (2017–2020). In 2019, she garnered critical acclaim for her performance as a stripper in the crime drama Hustlers.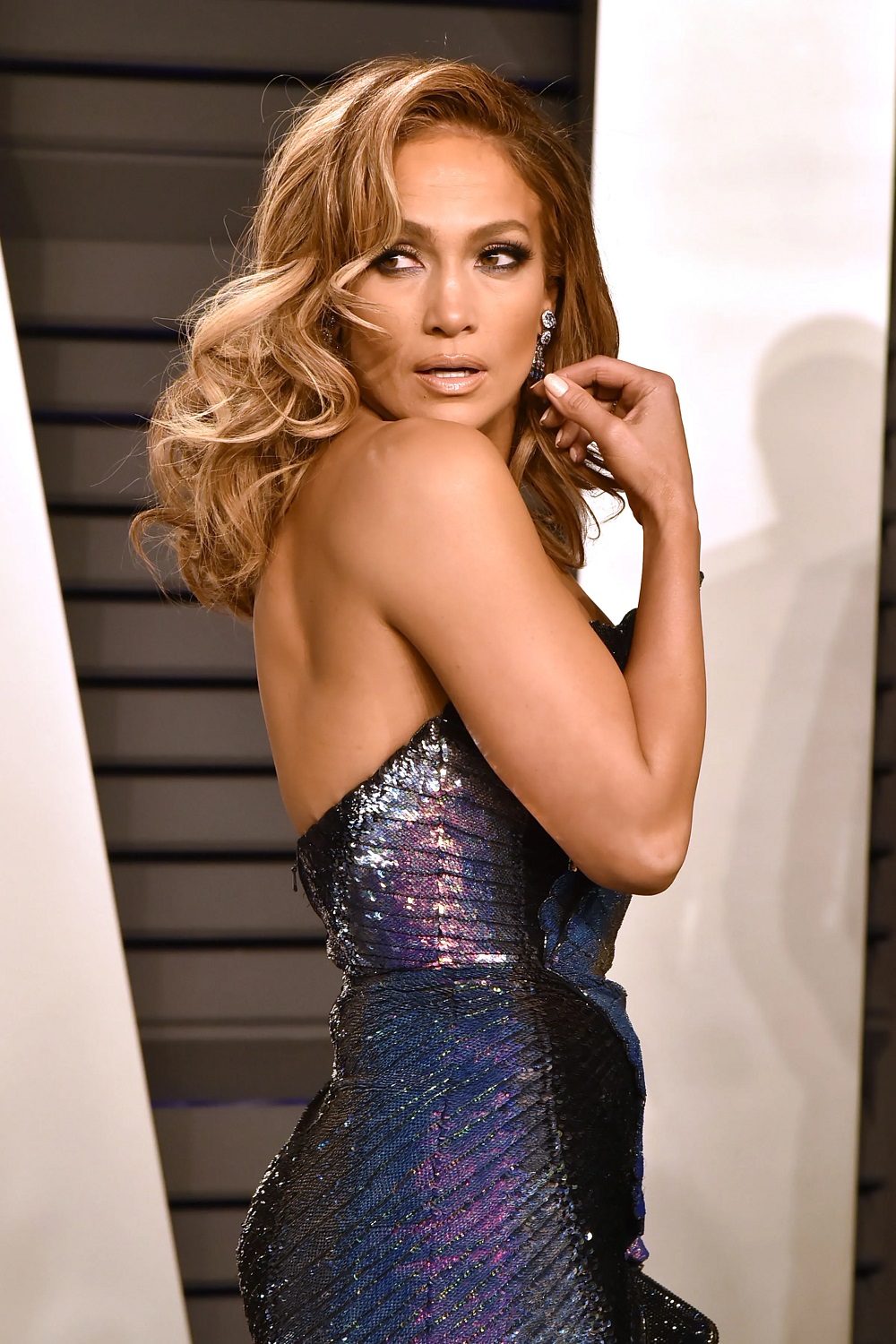 Lopez is considered a pop culture icon and is often described as a triple-threat entertainer. With a cumulative film gross of US$3.1 billion and estimated global sales of 70 million records, she is considered the most influential Hispanic entertainer in North America. In 2012, Forbes ranked her the world's most powerful celebrity and the 38th most powerful woman. Time listed her among the 100 most influential people in the world in 2018. Her most successful singles on the US Billboard Hot 100 include "If You Had My Love," "I'm Real," "Ain't It Funny," "All I Have," and "On the Floor." She has been a landmark star on the Hollywood Walk of Fame for her contributions to the recording industry. She has received the Billboard Icon Award and the Michael Jackson Video Vanguard Award, among other honors. Her other ventures include beauty and clothing lines, fragrances, a production company, and a charitable foundation.
Jennifer Lopez Biography

Born

Jennifer Lynn Lopez

July 24, 1969 (age 52)

Other names
Occupation

Singer
actress
dancer
businesswoman

Years active
1989–present

Works

Discography
songs recorded
videography
filmography
performances

Spouse(s)

Ojani Noa (m. 1997; div. 1998)​

Cris Judd (m. 2001; div. 2003)​

Marc Anthony (m. 2004; div. 2014)​

Children
2
Relatives
Lynda Lopez (sister)
Awards
Full list
Musical career
Genres

Pop
R&B
Latin
hip hop
dance

Instruments
Vocals
Labels

Work
Epic
Island
Capitol
Hitco

Website
jenniferlopez.com
Signature
Early life (Jennifer Lopez Biography)
Jennifer Lynn Lopez was born on July 24, 1969, in the Bronx, a borough of New York City, and raised in the Castle Hill neighborhood. Her parents, David López and Guadalupe Rodríguez, were born in Puerto Rico and moved to the U.S. mainland as children. After serving in the army, David worked as a computer technician at Guardian Insurance Company. Guadalupe was a homemaker for the first ten years of Lopez's life and later worked as a Tupperware salesperson and a kindergarten and gym teacher. They divorced in the 1990s after 33 years of marriage.
Lopez is a middle child; she has an older sister, Leslie, and a younger sister, Lynda. The three shared a bedroom. Lopez has described her upbringing as "strict." She was raised in a Roman Catholic family; she attended Mass every Sunday, received a Catholic education, and attended Holy Family School and the all-girls Preston High School. Lopez ran track nationally in school, participated in gymnastics, and was on the softball team. She danced in school musicals and played a lead role in a production of Godspell.
There was "lots of music" in the typically Puerto Rican household, and Lopez and her sisters were encouraged to sing, dance, and create their plans for family events. West Side Story made a particular impression on the young Lopez; she wanted to be an entertainer from an early age. At age five, she began taking dance lessons at Ballet Hispánico on the Upper West Side. As a teenager, she learned flamenco, jazz, and ballet at the Kips Bay Boys & Girls Club and taught dance to younger students, including Kerry Washington. After graduating from high school, she had a part-time secretarial job at a law firm and studied business at New York's Baruch College for one semester. At age 18, she enrolled as a full-time student at Manhattan's Phil Black Dance Studio, where she had already taken night classes in jazz and tap dance. Her parents were unhappy with her decision to leave college to pursue a dance career. Her mother asked her to move out of the family home, and they stopped speaking for eight months. Lopez moved to Manhattan, sleeping in the dance studio's office for the first few months.
Career (Jennifer Lopez Biography)
Professional dancing and early acting roles (1989–1996)
Lopez's first professional job came in 1989 when she spent five months touring Europe with the musical revue show Golden Musicals of Broadway. She was the only member of the chorus not to have a solo and later characterized it as a pivotal moment where she realized the importance of a "tough skin" in the entertainment business. In 1990, she danced alongside MC Hammer in an episode of Yo! MTV Raps and traveled around Japan for four months as a chorus member in Synchronicity. When she returned to the United States, she was hired as a backup dancer for New Kids on the Block's performance of "Games" at the 1991 American Music Awards. She also traveled around America with regional productions of Jesus Christ Superstar and Oklahoma musicals! During this period, Lopez also danced in music videos, including Doug E. Fresh's "Summertime," Richard Rogers' "Can't Stop Loving You," EPMD's "Rampage," and Samantha Fox's "(Hurt Me! Hurt Me!) But The Pants Stay On".
Lopez's most high-profile job as a professional dancer was as a Fly Girl jazz-funk dancer on the sketch comedy television series In Living Color, which starred comedians including Jamie Foxx and Jim Carrey. At the New York audition, the show's choreographer, Rosie Perez, noticed that Lopez had "star quality" and "did not complain, not once" when asked to perform the dance routine repeatedly. Lopez moved to Los Angeles in late 1991 for the job; she filmed In Living Color during the day and attended acting classes taught by Aaron Speiser at night. The head of Virgin Records considered signing The Fly Girls as a girl group to rival the Spice Girls, but the deal fell apart. After appearing as a Fly Girl in seasons three and four of In Living Color, Lopez left to work as a backup dancer for Janet Jackson and appeared in the music video for "That's the Way Love Goes." She was scheduled to tour with Jackson on her Janet World Tour in late 1993 but opted to pursue an acting career.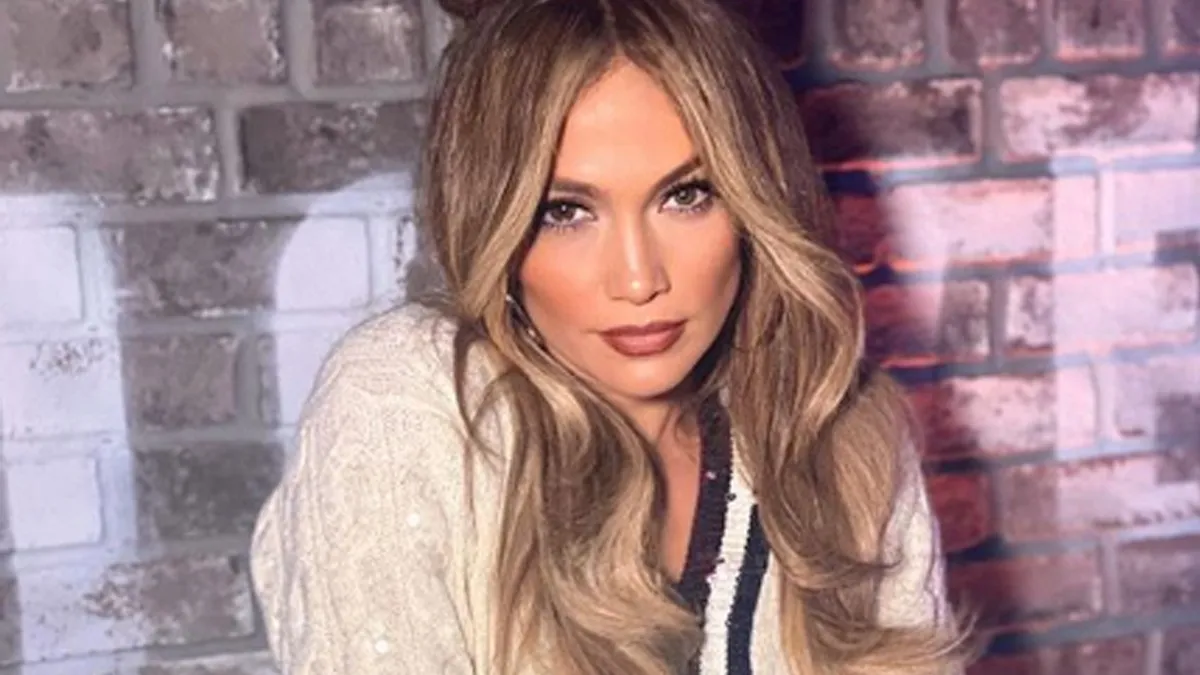 Movie and pop stardom (1997–2002)
With her casting as the singer Selena Quintanilla-Pérez in the biopic Selena (1997), Lopez became the first Latina actress to earn $1 million. She was excited by the rare opportunity to "actually star" in a movie "in the title role." Still, She expressed disappointment that other Latina actors were not being afforded the same opportunities. Despite having previously worked with the film's director on Mi Familia, Lopez participated in an intense auditioning process and spent time with the late singer's family in Corpus Christi, Texas, before filming began. Roger Ebert of the Chicago Sun-Times described it as "a star-making performance" and particularly enjoyed the onstage scenes: "She has the star presence to look convincing in front of 100,000 fans." Kenneth Turan of the Los Angeles Times praised the "incandescent" performance. Over the years, many have considered her performance worthy of a nomination at the Academy Awards: "I felt she not only should have been nominated, but she should have won an Oscar for that part," director and writer Gregory Nava says. Nava felt so strongly about Lopez's performance that he approached Warner Bros. heads and asked for an Academy campaign at the time. He remembers they said, "She deserves it, but the Academy will never nominate her. They'll never nominate a Latina." Later, in 1997, Lopez starred opposite Ice Cube in Anaconda's horror film. While Joe Leydon of Variety found Anaconda "silly," he said the film deserved "a little credit" for being "the first movie of its kind to have a Latina and an African-American" as its stars. In the crime film U Turn (1997), Lopez appeared topless in a sex scene that director Oliver Stone added during filming. Speaking in 2003, Lopez said it was not something "I would have chosen to do" and that she and Stone fought over it: "It's hard being the only woman on a set … But it worked in the movie … This woman, Grace, had become a piece of flesh almost. Her body wasn't her own."
Lopez released two albums in 2002. The first was a remix album, J to tha L–O! The Remixes feature rappers Ja Rule, 50 Cent, Fat Joe, and P Diddy. It debuted at number one on the Billboard 200, with its lead single Ain't It Funny (Murder Remix)" reaching the top of the Billboard Hot 100. Lopez's third studio album, This Is Me, was released in late 2002. Jon Caramanica of The Village Voice was unimpressed by her studio-enhanced vocals and expressed bemusement as to how the "mega-millionaire Bronx-expat public-fantasy bombshell" was "making the least interesting music on the pop charts today." Despite having the highest opening sales of Lopez's career, the album charted at number six on the Billboard 200. The album's lead single, "Jenny from the Block," peaked at number three on the Billboard Hot 100, while its second single, "All I Have," reached number one. In 2002 business ventures, Lopez opened Madre's, a Los Angeles restaurant serving Latin cuisine, and released her first fragrance, Glow by JLo. It became the top-selling fragrance in the US, and Lopez has since released over 18 fragrances as part of a licensing deal with Coty.
Box-office failures and declining record sales (2003–2010)
Lopez became the subject of widespread media criticism in 2003 due to her public relationship with Affleck and the tabloid depiction of her as a demanding diva. Her perceived diva behavior and relationship with Affleck were also parodied on South Park in the episode "Fat Butt and Pancake Head." The Guardian published an article exploring her "bilious" media coverage, with journalist Lawrence Donegan positing that "indefensible" misogyny and racism were to blame for her position as "the most vilified woman in modern popular culture." Lopez fired both her manager Benny Medina and her publicist in mid-2003; The New York Times reported that movie executives had become frustrated by having their communications with Lopez "largely filtered" through Medina. She became the face of Louis Vuitton's fall-winter advertising campaign and starred opposite Affleck in the romantic comedy Gigli (2003). The film was a box-office bomb and is considered one of the worst films of all time. Rex Reed of The Observer criticized the lead actors, writing that the film reminds the world how "pathetically incompetent they both are in the only two things that matter in career longevity – craft and talent." Roger Ebert agreed that the movie "doesn't quite work" but instead considered Lopez and Affleck "appealing in their performances" and that they "have chemistry" together. Lopez had a minor role opposite Affleck in the film Jersey Girl (2004). Following test audiences' negative reactions to the onscreen couple, Lopez's screen time was halved. Lopez later described this as the lowest point of her career and admitted she felt "eviscerated" by the media coverage surrounding Gigli: "I lost my sense of self, questioned if I belonged in this business, thought maybe I did suck at everything. And my relationship self-destructed in front of the entire world. It was a two-year thing for me until I picked myself up again." Later in 2004, Lopez launched her second fashion label, Sweetface, and starred opposite Richard Gere in the romantic comedy-drama Shall We Dance? which was a box-office success.
American Idol and Vegas residency (2011–2018)
A "big turning point" in Lopez's career came in 2011 when she joined the judging panel of the singing competition series American Idol. She accepted the job when she was "not getting offered a whole bunch of movies," and the show returned her to prominence. Hannah Elliot of Forbes described it as "a remarkable comeback": "Idol humanized her. Viewers who knew only an attention-grabbing siren met a hardworking, self-made, empathetic single mother, who got emotional when contestants did well and failed." She returned as a judge for the eleventh season, earning a reported $20 million, and again for the thirteenth season, earning a reported $17.5 million. She became a brand ambassador for L'Oréal, Venus, and Fiat and launched the Jennifer Lopez Collection, a clothing and homeware line with Tommy Hilfiger for Kohl's.
In 2018, Lopez was named one of Time's 100 most influential people in the world and starred in the comedy film Second Act, directed by Peter Segal; she also produced and recorded the single "Limitless" for its soundtrack. Second Act earned mixed reviews from critics but performed well at the box office, grossing $72.3 million during its theatrical run.
Hustlers and Super Bowl LIV halftime show (2019–present)
Lopez starred in the film Hustlers (2019), for which she also served as an executive producer and grossed over US$100 million in North American box office receipts alone. Directed by Lorene Scafaria, the film is inspired by a true story, following a group of Manhattan strippers who con wealthy men. Lopez's portrayal of a veteran stripper in Hustlers garnered acclaim from critics, with some deeming it the best performance of her acting career. The film also gave Lopez her highest opening weekend at the box office for a live-action film (grossing $33.2 million) and garnered her nominations for Best Supporting Actress at the Golden Globe Awards, Screen Actors Guild Awards, Critics' Choice Movie Awards, and Independent Spirit Awards, but snubbed of a nomination at the Academy Awards. Various media outlets have regarded the success of Hustlers as a comeback for the actress for Lopez. She was announced as the global face of the Coach brand and launched a collection of sunglasses with the brand Quay Australia. Also, in September 2019, Lopez modeled an updated version of her Green Versace dress at Milan Fashion Week; her appearance generated $31.8 million in total media impact value. She also became executive producer of the two television series, Good Trouble and Thanks a Million.
In October 2021, the action feature The Mother, directed by Niki Caro, began filming in Canada and will be released on Netflix in late 2022. The action-comedy Shotgun Wedding, a movie filmed from February to April 2021, and in which she stars opposite Josh Duhamel and Lenny Kravitz, will be released directly on Amazon Prime Video in 2023.
Personal life (Jennifer Lopez Biography)
Lopez was in a nearly decade-long relationship with David Cruz, her high school boyfriend, until the mid-1990s. She would later say of Cruz, "You get lucky. You have a first love like that." She married Cuban waiter Ojani Noa from February 1997 to January 1998. In subsequent court cases, Noa was prevented from publishing a book about their marriage and using private honeymoon footage of Lopez in a documentary. Lopez was in an on-off relationship with record producer and rapper Sean Combs (then known as "Puff Daddy") from 1999 to early 2001. On the night of December 27, 1999, Lopez and Combs were arrested and charged with criminal possession of a weapon and possession of the stolen property after leaving the scene of a shooting at a Times Square nightclub. Charges against Lopez were dropped within an hour, while Combs was acquitted of all charges at trial in early 2001. They broke up shortly thereafter. Lopez later said that, while she had "cared very much" about Combs, their "crazy, tumultuous" relationship "was always something I knew would end." She married Cris Judd, her former backup dancer, from September 2001 to June 2002.
After divorcing Judd, Lopez was in a relationship with actor and filmmaker Ben Affleck from mid-2002 to early 2004. Although they had crossed paths several times before (notably at the 70th Academy Awards and at the premiere of Armageddon, both in 1998), the first major meeting was on the Gigli (2003) set in December 2001. They later worked together on the music video for "Jenny from the Block" and the film Jersey Girl (2004). Her album This Is Me… Then was dedicated to and inspired by Affleck. Their relationship was extensively publicized. Tabloids referred to the couple as "Bennifer," a portmanteau Vanity Fair described as "the first of that sort of tabloid branding." They became engaged in November 2002, but their planned wedding on September 14, 2003, was postponed with four days' notice because of "excessive media attention." They ended their engagement in January 2004. Years later, Lopez said Affleck's discomfort with media scrutiny was one reason for their split and described it as her "first real heartbreak": "I think different time, different thing, who knows what could've happened, but there was a genuine love there."
In April 2021, Lopez and Affleck were reportedly dating again, with Lopez publicly confirming their rekindled relationship that July. In the years after their breakup, they had remained in contact and spoken highly of each other in the press. Both Affleck and Lopez have spoken of the gift of a second chance with each other since reuniting. On April 8, 2022, Lopez announced their second engagement, 20 years after the first proposal. They were married in Las Vegas on July 16, 2022.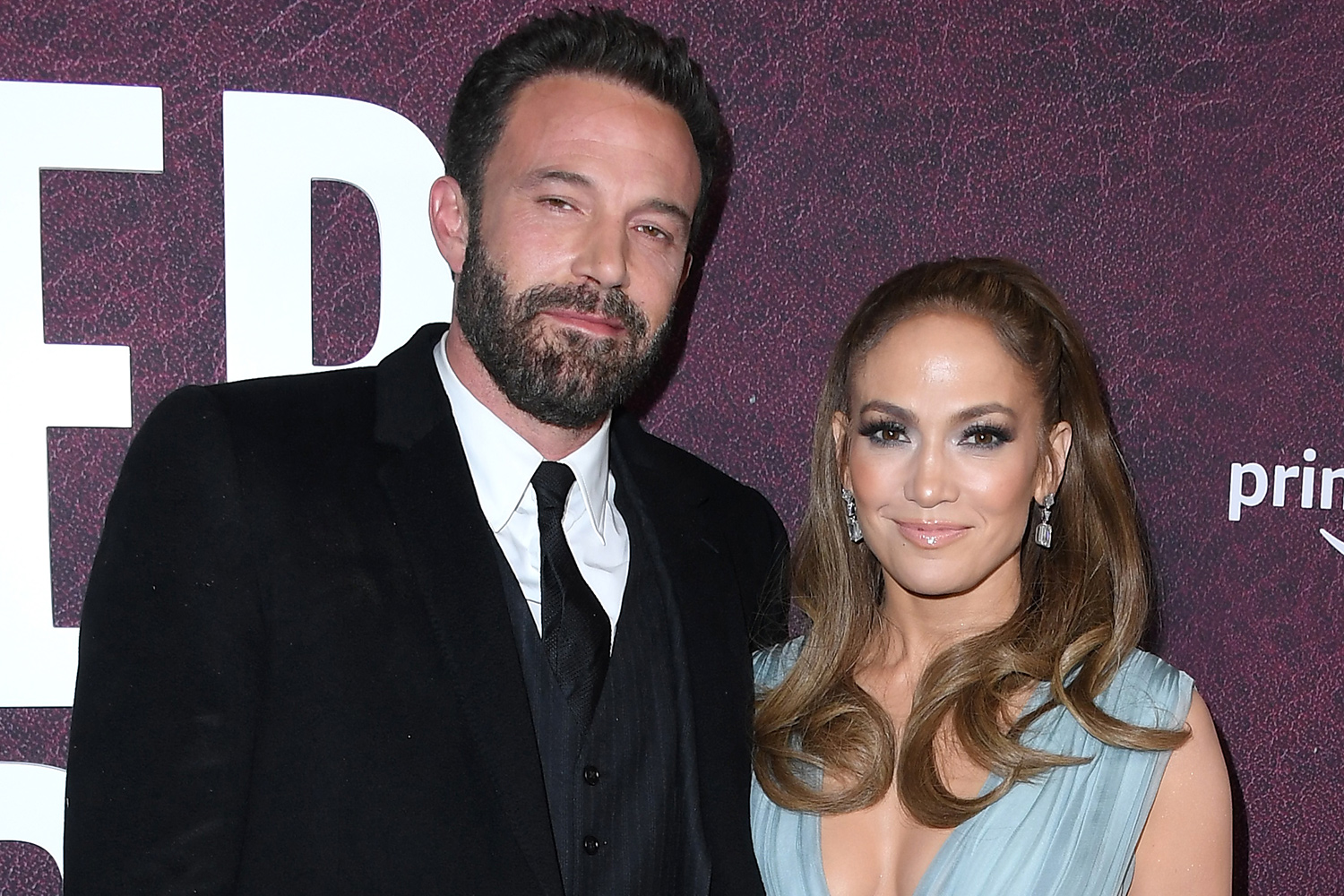 Other activities (Jennifer Lopez Biography)
Philanthropy
Following the September 11 attacks, Lopez was heavily involved in charitable activities. Joining various other artists, she was featured on charitable singles such as "What's Going On" and "El Ultimo Adios (The Last Goodbye)," which benefited people affected by the tragedy. One dollar from each ticket sold at Lopez and Anthony's co-headlining North American concert tour, which grossed an estimated $10 million, was donated to Run for Something Better—a charitable organization supporting physical fitness programs for children. In February 2007, Lopez was honored with the Artists for Amnesty prize by the human rights organization Amnesty International for her work in the film Bordertown, which shed light on the hundreds of femicides in Ciudad Juárez. Lopez described it as "one of the world's most shocking and disturbing, underreported crimes against humanity."
Lopez has performed at charity concerts throughout her career. In 2022, Lopez headlined the Los Angeles Dodgers Foundation's star-studded 6th Annual Blue Diamond Gala. The event raised a record-breaking $3.6 million to support LADF's mission to improve education, health care, homelessness, and social justice for all Angelenos.
Political views (Jennifer Lopez Biography)
Lopez is an avid supporter of LGBT rights and has raised millions of dollars for HIV/AIDS research. In June 2013, amfAR presented Lopez with its humanitarian award for her philanthropic work. That September, she was awarded the Ally for Equality award presented by the Human Rights Campaign for supporting the LGBT community. The following year, she received the GLAAD Vanguard Award. In July 2016, Lopez released a single entitled "Love Make the World Go Round," a collaboration with Lin-Manuel Miranda, which benefits victims of the Orlando nightclub shooting. She was also featured on the song "Hands" along with numerous other artists, benefiting those affected by the Orlando shooting. Among numerous other artists, Lopez signed an open letter from Billboard magazine to the United States Congress in 2016, which demanded action on gun control.
Lopez endorsed President Barack Obama in his 2012 presidential campaign, speaking in television advertisements and attending a fundraising event for Obama in Paris. She endorsed Democratic presidential nominee Hillary Clinton in 2016, headlining a free concert in Florida in support of her that October. In June 2020, Lopez attended a Black Lives Matter movement protest in Los Angeles in connection with the broader George Floyd protests. Lopez has also been an active advocate for the Time's Up movement. In January 2022, I became one of the Co-Chairs for Michelle Obama's When We All Vote.
Artistry (Jennifer Lopez Biography)
Influences and musical style
Lopez has cited Madonna as her "first big musical influence," explaining, "It was all about Madonna for me. She inspired me to want to sing, to dance, to work hard." Other "big influences in [her] life" include Tina Turner, James Brown, and Michael Jackson. Growing up, she was influenced by Latin music styles ranging from salsa to bachata, and artists including Celia Cruz and Tito Puente. It was the 1979 hip-hop song "Rapper's Delight" by The Sugarhill Gang that she said changed her life. She was also "hugely inspired in her youth" by Rita Moreno's performance in the 1961 musical film West Side Story, noting that she "was Puerto Rican" like herself at a time when that was rare in Hollywood. Speaking of musicals being an essential influence, she said, "musicals were a part of the tapestry of my childhood." She credits her mom, saying: "My mom was also the mom who got me into musicals and introduced me to all kinds of music. I am an entertainer because of my mom." Another major influence on Lopez is Barbra Streisand, stating that "watching her career over the years, watching her sing and act and direct, was very inspiring to me." Lopez has cited Janet Jackson as a major inspiration for her dance and videos, stating that she "probably started dancing" because of Jackson's music video for "The Pleasure Principle." She has said that she also looks to the careers of Cher and Diana Ross and has been influenced by younger artists such as Lady Gaga.
Dance and stage (Jennifer Lopez Biography)
Considered one of dance's "greatest success stories," Refinery29 ranked Lopez at number two on "11 Of Pop's Most Iconic Dancers" in 2015. Lopez felt an emotional connection to dance since her youth when she specialized in ballet, jazz, and flamenco. Her career commenced on the variety television sketch comedy series In Living Color, where she was a part of an ethnically diverse dance group known as the Fly Girls. Since beginning her music career, Lopez has become known for body-emphasizing music videos, which often include dance routines. CNN's Holly Thomas noted that "Lopez's years of professional dance experience gave her a captivating, commanding presence in her videos." Some of these videos have been the subject of controversy, including "Jenny from the Block," "Dance Again," and "Booty." She provocatively choreographed the music video for "If You Had My Love," which allowed Lopez to become a dominant figure on MTV networks worldwide. Madeline Roth of MTV wrote: "Her diverse videography encompasses some of the most memorable visuals of the 21st century", with Rolling Stone writer Brittany Spanos observing that her "dancing skills and ability to toy with her celebrity have made her videos an important part of the new millennium's pop canon."
Public image (Jennifer Lopez Biography)
Writing of Lopez's image, Andrew Barker of Variety observed: "Despite a carefully cultivated image as an imperious pop empress in ludicrously expensive outfits, her signature hits bear the titles 'I'm Real' and 'Jenny From the Block.' She managed the perilous transition from actress to music star without seeming to pick either as a primary gig. She established herself as an oft-provocative sex symbol while her demeanor made it abundantly clear that she's not asking you to come hither." In 2002, Lynette Holloway of The New York Times described Lopez as overexposed. She wrote: "Forgive yourself if you see Jennifer Lopez in your sleep. She is everywhere." Holloway noted her image to be "a dash of ghetto fabulousness" and "middle-class respectability" for mass appeal. Entertainment Weekly observed a change in her public profile upon joining American Idol in 2011, writing: "Gone was her old cut-a-bitch swagger; J. Lo 2.0 is an all-embracing, Oprahfied earth Madre." Television presenter Ray Martin describes her as a "showbiz phenomenon."
She has received a bad reputation as a demanding "diva," which she denies: "I've always been fascinated by how much more well-behaved we have to be than men." Adding that, "I got a moniker of being 'the diva,' which I never felt I deserved — which I don't deserve — because I've always been a hard worker, on time, doing what I'm supposed to do, and getting that label because you reach a certain amount of success." In 2003, The Observer remarked that Lopez was "the woman immortalized in a million headlines as 'Hollywood's most demanding diva' … Lopez must wonder what heinous crime she has committed to becoming the most vilified woman in modern popular culture." Actor and filmmaker Ben Affleck have observed the reason for her reputation as having something to do with racism and sexism: "People were so f*cking mean about her, sexist, racist, ugly vicious sh*t was written about her in ways that if you wrote it now, you would be fired for saying some of the things you said."
Legacy and cultural impact (Jennifer Lopez Biography)
Lopez is the most influential Latin performer in North America, credited with breaking ethnic barriers in the entertainment industry. In 1999, Lopez said the "responsibility" of being a role model for the Latin community initially "kind of scared me because you don't want to let anybody down and you don't want to do anything wrong … I've always wanted to be the best that I can be, and I think that's more what they look to, y'know, 'She's up there. She's doing it. She's from the same place we are." In 1999, The Record newspaper observed that she was responsible for the introduction of a Latina presence in the film industry, which was a "whites-only preserve" for much of its history. Described as a "multidimensional artist who had turned into a financial powerhouse," Lopez became the highest-paid actress of Hispanic descent in history. Miriam Jiménez Román stated in The Afro-Latin Reader: History and Culture in the United States (2009) that "[she] was able to traverse the difficult racial boundaries." In 2012, business magazine Forbes suggested that Lopez "may be the most powerful entertainer on the planet," and named her "the world's most powerful Latino celebrity."
In 2019, the Council of Fashion Designers of America presented her with its Fashion Icon Award for her "long-standing and global impact on fashion." The Green Versace "Jungle Dress" that Lopez wore at the 42nd Annual Grammy Awards in 2000 was voted the fifth most iconic red carpet dress of all time in a poll by The Daily Telegraph. The images of Lopez wearing the dress became the most popular search query of all time, leading to the creation of Google's image search. Her style has influenced a range of celebrities, including Kelly Rowland, Kim Kardashian, and Jennifer Love Hewitt. Her record-breaking fragrance line has become the most successful celebrity line in the world, with sales exceeding $2 billion as of 2012. Her first fragrance, Glow by JLo, has been credited with influencing the rise of celebrity fragrances in the 2000s, with perfume critic Chandler Burr stating: "Elizabeth Taylor was one of the first [to have her scent], but Glow kicked the whole thing into overdrive." Following the success of Lopez's appointment as a judge on American Idol in 2010, a trend of networks hiring "big names" for judging panels on reality shows ensued. The Hollywood Reporter branded this "The J.Lo Effect."
Achievements (Jennifer Lopez Biography)
As of 2017, Lopez has sold more than 70 million records worldwide, and her films have grossed a cumulative total of US$3.1 billion. She remains the only female entertainer to have a number one album and film simultaneously in the United States. With her second studio album J.Lo (2001), Lopez became the first female solo recording artist under Epic Records to achieve a number one album in the United States since its inception in 1953. Her album J to tha L-O! Guinness World Records acknowledged the Remixes as the first number one remix album in the United States. In 2010, Lopez was honored by the World Music Awards with the Legend Award for contributing to the arts. Lopez's return to prominence the following year with her single "On the Floor"—was among the best-selling singles of all time, and its music video was recognized as the "Highest Viewed Female Music Video of All Time" by Guinness World Records in 2012—is regarded as one of the greatest musical comebacks in history. In 2013, she was presented with the prestigious landmark 2,500th star on the Hollywood Walk of Fame for her musical contributions. Univision presented her with the World Icon Award in its Premios Juventud. In 2014, she became the first female recipient of the Billboard Icon Award. Billboard magazine ranked her as the ninth greatest dance club artist in 2016. In 2017, she was awarded the Telemundo Star Award. In 2018, Lopez received the Michael Jackson Video Vanguard Award at the 2018 MTV Video Music Awards, making her the first Latin performer to claim the prize since its introduction in 1984. In 2022, she became the first person of Latin descent to receive the MTV Generation Award at the MTV Movie & TV Awards. She is also the first and only person in history to receive the Michael Jackson Video Vanguard Award and MTV Movie & TV Awards' Generation Award for her music, film, and television accomplishments.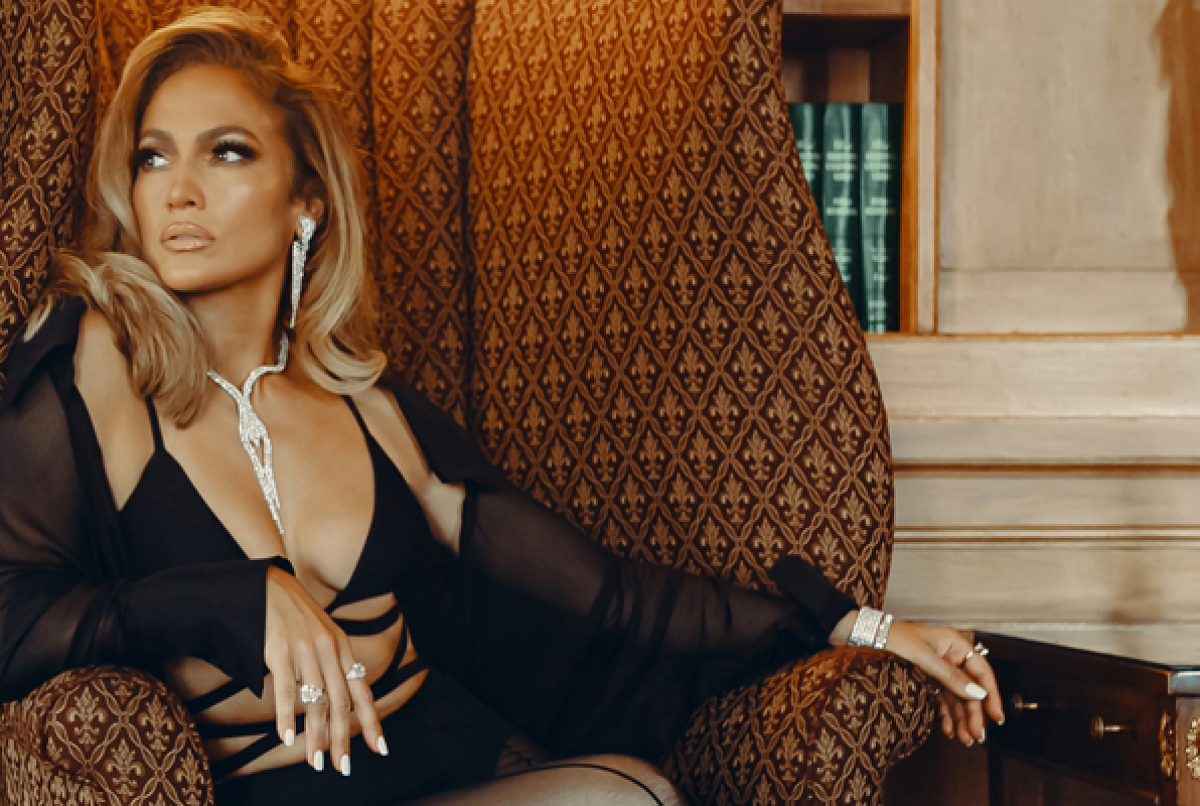 Discography
On the 6 (1999)
J.Lo (2001)
This Is Me… Then (2002)
Rebirth (2005)
Como Ama Una Mujer (2007)
Brave (2007)
Love? (2011)
A.K.A. (2014)
Filmography (Jennifer Lopez Biography)
Films starred
Nurses on the Line: The Crash of Flight 7 (1993)
Money Train (1995)
Jack (1996)
Blood and Wine (1997)
Selena (1997)
Anaconda (1997)
U Turn (1997)
Out of Sight (1998)
Antz (1998)
The Cell (2000)
The Wedding Planner (2001)
Angel Eyes (2001)
Enough (2002)
Maid in Manhattan (2002)
Gigli (2003)
Shall We Dance? (2004)
Monster-in-Law (2005)
An Unfinished Life (2005)
El Cantante (2006)
Bordertown (2007)
The Back-up Plan (2010)
What to Expect When You're Expecting (2012)
Ice Age: Continental Drift (2012)
Parker (2013)
The Boy Next Door (2015)
Lila & Eve (2015)
Home (2015)
Ice Age: Collision Course (2016)
Second Act (2018)
Hustlers (2019)
Marry Me (2022)
The Mother (2022)
Shotgun Wedding (2023)
Bibliography (Jennifer Lopez Biography)
Lopez has written a memoir and co-written one children's book so far.
Lopez, Jennifer. True Love. Celebra, 2014.
Lopez, Jennifer and Jimmy Fallon (authors). Con Pollo: A Bilingual Playtime Adventure. Feiwel & Friends, 2022.
Tours and residencies
Headlining tours
Dance Again World Tour (2012)
It's My Party Tour (2019)
Co-headlining tours
Jennifer Lopez & Marc Anthony en Concierto (2007)
Enrique Iglesias & Jennifer Lopez Tour (2012)
Residencies
Jennifer Lopez: All I Have (2016–2018).