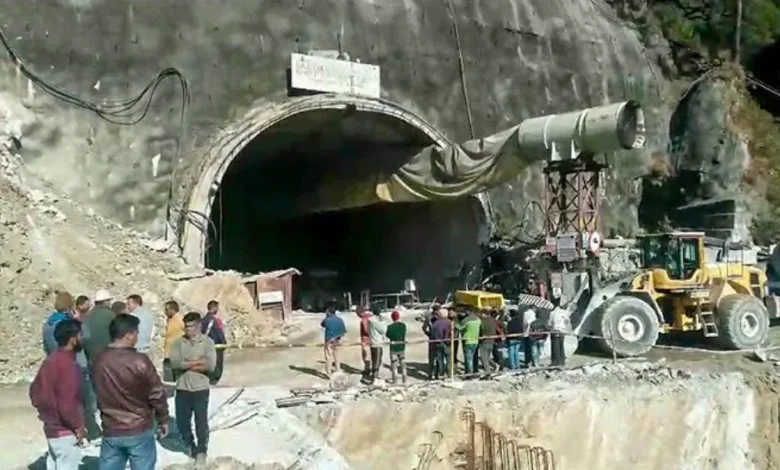 In a harrowing incident that unfolded in Uttarkashi, 41 workers found themselves trapped for eight days after a section of an under-construction tunnel collapsed. The incident occurred on the Char Dham all-weather road project, a significant undertaking by the National Highways and Infrastructure Development Corporation Limited (NHIDCL). The workers' plight has garnered international attention, prompting a collaborative effort involving various agencies to devise and implement a strategic rescue plan in the Uttarkashi tunnel.
Even the Smallest Efforts Count! (Uttarkashi tunnel rescue 41 workers)
The challenging conditions faced by the trapped workers prompted officials to consult medical experts, leading to the development of a special diet plan to address their nutritional needs. A 6-inch wide alternate pipe became a crucial lifeline, reaching the workers and facilitating the delivery of nutritious food, including khichdi, oranges, bananas, apples, and 'dalia' (broken wheat). This strategic move aims to sustain the workers during this critical period.
Contact was Established with the 41 workers trapped in the Uttarkashi tunnel
To ensure communication, officials announced the dispatch of a phone equipped with a charger to maintain contact with the trapped workers. An international team of tunnelling experts, led by International Tunnelling and Underground Space Association president Arnold Dix, arrived at the site to oversee the operation and provide valuable insights.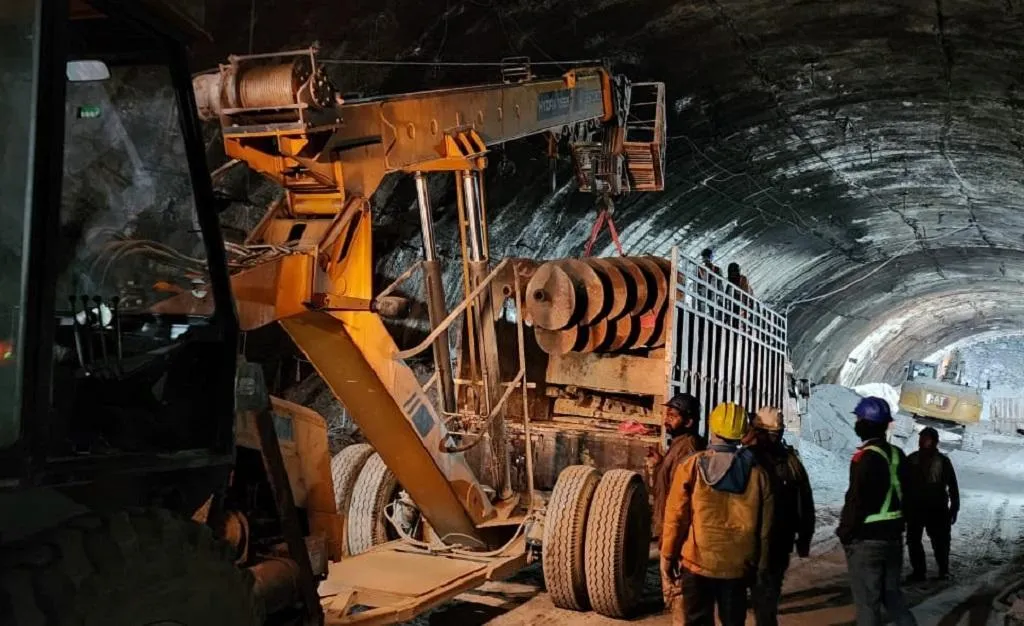 Five Big Plans
Five distinct plans have been set in motion to rescue the 41 workers trapped in the Uttarkashi tunnel for 10 days. The Oil and Natural Gas Corporation (ONGC) is undertaking vertical drilling at the Barkot end of the Silkyara tunnel, with the drilling headset to visit the site for a comprehensive report. The Border Roads Organisation (BRO) will finalize the road alignment based on the ONGC report, with a deadline set for November 22.
The Roles
The Rail Vikas Nigam Limited (RVNL) is responsible for vertical drilling work to rescue 41 workers at the Silkyara end, while the THDC India Ltd takes charge of constructing a 483-meter tunnel. The National Highways and Infrastructure Development Corporation Ltd. (NHIDCL) is tasked with strengthening the tunnel and constructing an escape route, and the National Hydroelectric Power Corporation (NHPC) and the Satluj Jal Vidyut Nigam Limited (SJVNL) will drill a 1-1.2 meter-diameter borehole at the Silkyara end, commencing on Monday.
Constantly Monitoring
The Indian Army is on-site, monitoring progress, while the Defence Research and Development Organisation (DRDO) robotics team has arrived to analyze the structure and path using robotics machines.
The ongoing rescue operation has entered its tenth day, emphasizing the dedication of the international and local teams involved. Arnold Dix expressed optimism, stating, "We are rescuing those 41 men, and we will not let anyone get hurt while doing it." As the world watches, the collaborative efforts and meticulous planning offer hope for the safe rescue of the workers stuck in the Uttarkashi tunnel.