International
News
India-Canada Conflict Escalates: Shubh's Controversial Map Sparks Protests and Tour Cancellation
In recent India-Canada news, tensions between the two nations have reached new heights due to a controversial move by Punjab-based Canadian singer Shubh.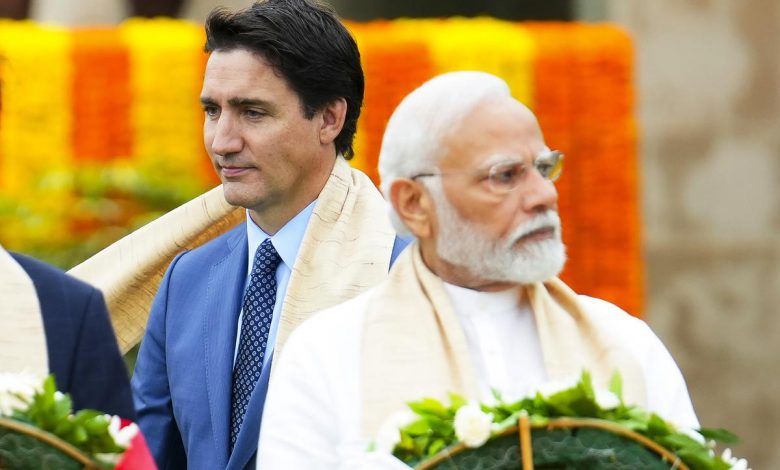 In recent India-Canada news, tensions between the two nations have reached new heights due to a controversial move by Punjab-based Canadian singer Shubh. The incident has further exacerbated the India-Canada conflict, shedding light on the ongoing Khalistan-Canada news with regard to separatism.
Following this, the most influential Indians, such as Virat Kohli, have unfollowed the singer on Instagram. This is indeed a clear message to those who support the separatist ideology that India and its citizens are not going to tolerate it at any cost!
India Canada News Latest
The India-Canada relations news latest development emerged when Shubh shared a distorted map of India on social media, specifically focusing on Punjab. This provocative action led to a series of protests across India, ultimately resulting in the cancellation of Shubh's upcoming India tour.
Canada vs India Issue
The India-Canada conflict has deep historical roots, primarily revolving around the contentious issue of Khalistan in Canada. Canada has been a hotbed for Khalistani separatist activities for decades, with individuals like Hardeep Singh Nijjar and Gurpatwan Singh Pannu being at the center of attention.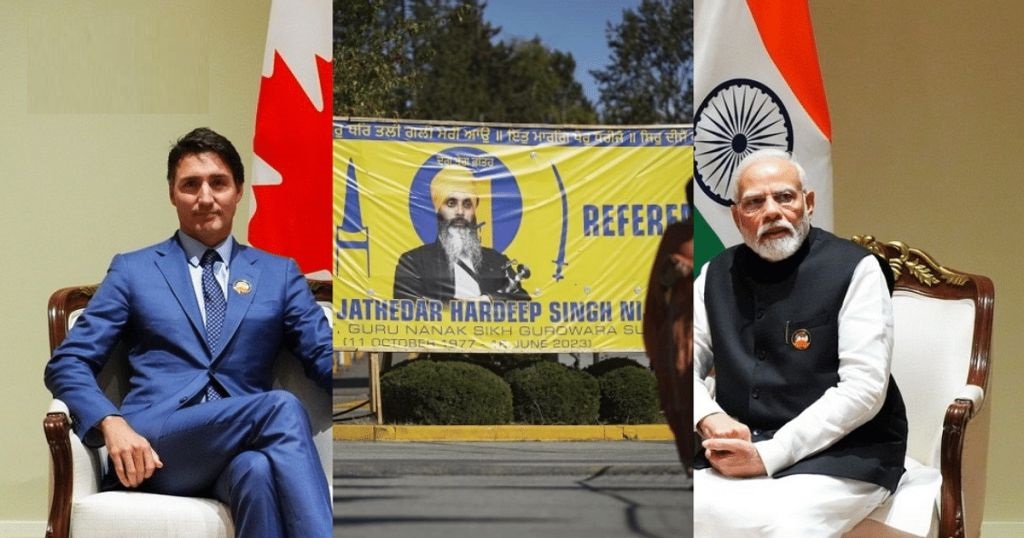 Canada News Khalistan
Hardeep Singh Nijjar, a Canadian resident, has been accused of promoting violence in Punjab and providing financial and logistical support to Khalistani militants. This has been a long-standing concern for India in its diplomatic relations with Canada. Gurpatwan Singh Pannu, another prominent figure in the Canada vs. India issue, has openly advocated for Khalistan and has organized rallies and events in Canada to further this separatist agenda.
Shubh Challenging India's Sovereignty 
The controversial map shared by Shubh, which distorted Punjab within the Indian territory, added fuel to the fire. The act was seen as a direct affront to India's sovereignty and territorial integrity. Indians across the country were quick to express their outrage, leading to widespread protests demanding an apology from the Canadian singer.
The India-Canada conflict, specifically in relation to Khalistan in Canada, has been a matter of concern for the Indian government. Canada has often been criticized for not taking a stronger stance against individuals and groups promoting Khalistani separatism on its soil.
No Intention of Toleration
The cancellation of Shubh's India tour serves as a clear indication of the Indian government's commitment to protecting its sovereignty and sending a stern message to those who support or propagate separatist movements from abroad.
Conclusion
In conclusion, the India-Canada conflict has once again taken center stage, with Shubh's controversial map of India's distorted Punjab serving as a catalyst for widespread protests. The Canada vs. India issue, particularly concerning Khalistan in Canada, remains a significant diplomatic challenge for both nations. As tensions continue to simmer, it is imperative for both countries to engage in constructive dialogue to address these issues and maintain stable diplomatic relations.