Editorials
Rajesh Gopinathan Unexpected Resignation: What it Means for the TCS?
Rajesh Gopinathan resigns six years after he was hand-picked to take over TCS from N. Chandrasekaran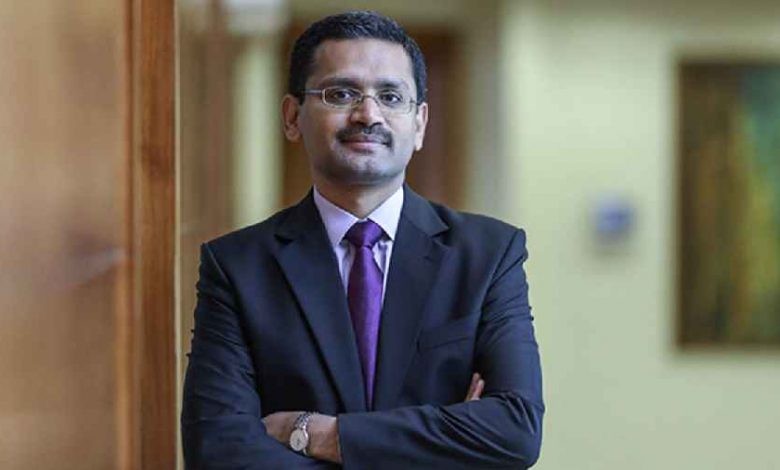 After Rajesh Gopinathan took over India's largest IT services company six years ago, TCS consolidated its leadership position and soared in market capitalization. However, the Mumbai-based company's revenue and profit growth slowed considerably. In an unexpected move, TCS said today that CEO Rajesh Gopinathan is stepping down. He will remain with the firm till September 15 to provide support and transition to K Krithivasan, his successor.
Career At TCS
Tata Consultancy Services, India's largest IT firm, has a long history of promoting internal leadership. Its top management has been made up of veterans who have risen through the ranks and held various leadership positions, including that of CEO. Gopinathan was reappointed as CEO last year, with a term that expires in 2027. His departure comes at a time when the Indian IT industry is facing some major macroeconomic challenges in its important markets of Europe and the United States. The company has named K Krithivasan as the CEO designate. He will work with Gopinathan on the transfer of the CEO role until he is slated to be appointed as TCS' permanent managing director and CEO.
TCS ranked second in the CRN 2022 Solution Provider 500 and is a global leader in technology services and consulting. It has offices in over 40 countries. Its expertise includes e-governance, banking and financial services, telecommunications, education, and healthcare.
Rajesh Gopinathan: Education & Family
Regarding Rajesh Gopinathan's education, he was a brilliant student and has done B.tech and MBA. He has studied electrical and electronics engineering at REC Trichy (now NIT, Trichy). He then pursued his post-graduate diploma in management from the renowned IIM, Ahmedabad. He joined Tata Consultancy Services in 2001 and was elevated to the role of CFO later in February 2013. As the CFO, he was responsible for financial planning and control, as well as margin management and revenue assurance. His responsibilities were also to help TCS drive its new e-business unit in the US. He was involved in designing, structuring, and implementing the new organizational structure and operating model. Rajesh Gopinath married Lakshmi, and they have a son and daughter. He loves to spend time with them and enjoys going for long walks, reading books, and watching movies.
Rajesh Gopinathan Salary
Rajesh Gopinathan has been the CEO of TCS since 2017 and is responsible for the company's strategy, growth, and operations. He began his career at TCS in 2001 and has held many leadership roles within the company. Gopinathan earned a salary of over Rs 16 crore last fiscal, an increase of 28 percent from the previous year, as per the company's annual report. In addition, he received benefits, perquisites, and commissions. He also received a bonus of over Rs 8 crore, an increase of more than 25 percent from the prior year, and he was given a share purchase plan that he completed during the fiscal. Gopinathan's departure follows a six-year tenure at TCS that saw the stock of Asia's largest IT services firm almost triple. His successor, K Krithivasan, will take over as CEO designate in the next financial year.
Unexpected Resignation
TCS's CEO Rajesh Gopinathan unexpectedly resigns. This comes six years after he was hand-picked to take over from N Chandrasekaran, who became chairman of Tata Sons. In his tenure of 22 years as an employee, TCS has managed to grow its revenue to over $25.7 billion and reported 15.9% growth in the past fiscal year. However, one of the company's major problems is its inability to win large IT projects. Gopinathan's departure has left TCS with a gap in leadership. According to Bernstein analysts, the company now faces a complex macro environment and near-term growth pressures. However, he will continue to help and support the company and his successor K. Krithivasan till September 15 for a smooth transition.