Editorials
Shah Rukh Khan's Birthday: A Celebration Fit for the King of Bollywood
With millions of adoring fans and followers worldwide, Shah Rukh Khan's birthday is a day of joy, celebration, and reflection on the remarkable journey of this iconic actor.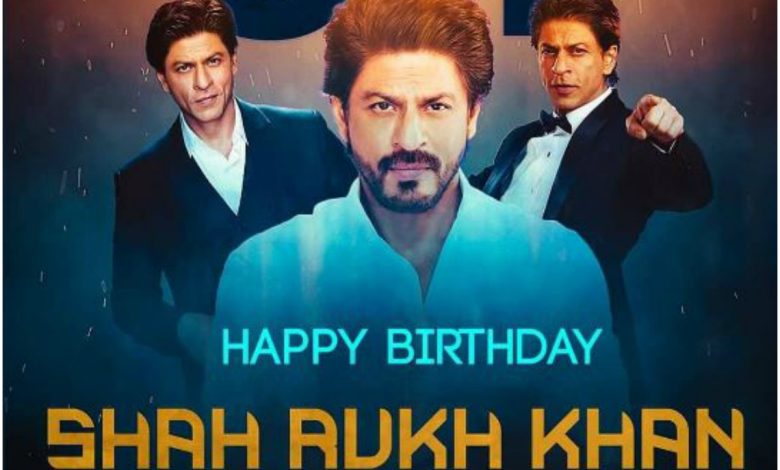 Every year on the 2nd of November, India comes alive with an electrifying buzz, and the city of Mumbai turns into a carnival of sorts. The reason for this palpable excitement is none other than the birthday of India's biggest star, the "Badshah" of Bollywood, Shah Rukh Khan. With millions of adoring fans and followers worldwide, Shah Rukh Khan's birthday is a day of joy, celebration, and reflection on the remarkable journey of this iconic actor.
Shah Rukh Khan Movies (Evergreen)
November 2, 1965, Shah Rukh Khan date of birth destined the rise of the biggest star in India. He has not only conquered the silver screen but has also made a special place in the hearts of millions. His unparalleled charm, incredible acting talent, and charisma have earned him the title of the "King of Bollywood."
Over the years, Shah Rukh Khan has mesmerized audiences with his performances in numerous blockbuster movies that have left an indelible mark on the Indian film industry. From his early days in "Deewana" to his iconic roles in "Dilwale Dulhania Le Jayenge," "Dil To Pagal Hai," "My Name is Khan," and many more, his filmography is a testament to his versatility as an actor.
The Shah Rukh Khan Family
However, Shah Rukh Khan daughter and son, who are now all grown up and are about to go after their career paths, know that their father's appeal goes beyond his acting skills. His warmth and down-to-earth personality have endeared him to fans from all walks of life. Alongside his family, Gauri Khan (Shah Rukh Khan wife)and their children, Aryan and Suhana, he epitomizes the concept of a successful, grounded family man.
Mannat – The Iconic Residence
Speaking of family, the 2nd of November is a special day not only for Shah Rukh Khan but also for his ardent fans, who consider themselves an extended part of his family. It's a day when thousands of admirers gather outside the Shah Rukh Khan house in Mumbai, Mannat, just to catch a glimpse of their beloved star. The festive atmosphere outside his house is nothing short of electrifying, as fans wave banners, sing songs, and exchange stories about the impact he has had on their lives.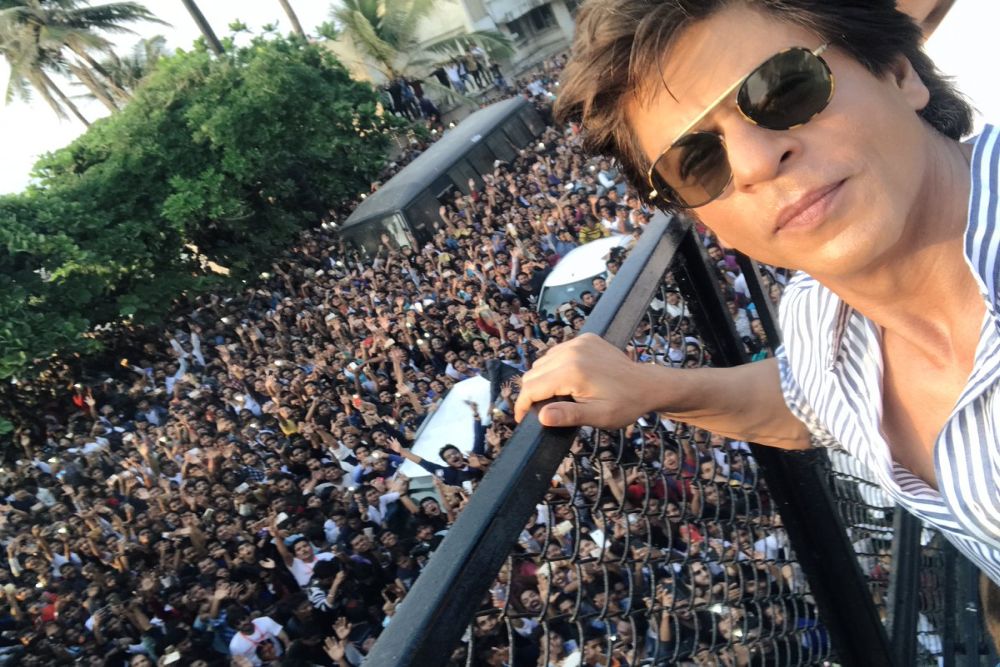 Shah Rukh Khan Accident that Tensed Us All!
Shah Rukh Khan's journey to stardom hasn't been without its challenges. In 2012, he suffered a shoulder injury while shooting for a movie. However, his unwavering determination and commitment to his craft helped him overcome this setback. In his own words, "Hard work is a two-way street. You get back exactly what you put in."
Richest Actor in the World
As "King Khan" celebrates another year of life, it's worth noting that he is not only a cinematic legend but also a savvy entrepreneur with a significant net worth. Shah Rukh Khan net worth is reported to be around 670 million USD or INR 6,300 crores. His ventures extend beyond the realm of films, and his endorsements and investments have propelled him to great financial success. Shah Rukh height of 5 feet 8 inches is symbolic of his larger-than-life presence on and off the screen.
Shah Rukh Khan Instagram & Twitter
In today's digital age, Shah Rukh Khan is not only a star on the silver screen but also a social media sensation. With a substantial following on platforms like Instagram (iamsrk) and Twitter (iamsrk), he engages with his fans, shares personal moments, and gives a glimpse into his life beyond the cameras.
Unmatchable Adoration
Shah Rukh Khan's birthday is not just a day on the calendar; it's a cultural phenomenon, a testament to his enduring popularity, and a reflection of the love and adoration he receives from his fans. It's a day when the country unites to celebrate a man who has become more than just an actor; he is a symbol of hope, perseverance, and the magic of cinema.
Conclusion
In conclusion, Shah Rukh Khan's birthday is a day to cherish, not only for the man himself but for the countless lives he has touched with his work and personality. As he continues to inspire and entertain us, his legacy in the world of cinema and his special place in our hearts remain unwavering. Happy Birthday, King Khan!