International
Germany Boycotts Hamas Exercises After Israel Assault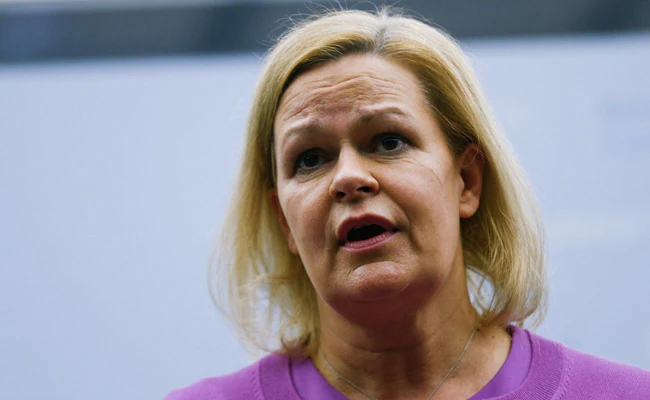 Berlin: Germany on Thursday gave a prohibition on Hamas exercises and associations connected to the gathering, which set off the conflict in Gaza with an assault on Israel last month.
"With Hamas, I have today totally prohibited the exercises of a fear based oppressor association that means to obliterate the territory of Israel," Inside Pastor Nancy Faeser said in a proclamation.
The pastor likewise gave a preclusion for the association Samidoun, a worldwide organization that "spread enemy of Israel and hostile to Jewish misleading publicity assuming some pretense of a 'fortitude association' for detainees", Faeser said.
The organization had "upheld and celebrated different unfamiliar fear based oppressor associations, among them Hamas," she said.
The association of evidently unconstrained "festivals" by Samidoun in light of Hamas' assault on October 7 showed its "against Semitic, obtuse perspective", she added.
Hamas shooters raged across the line from Gaza into Israel in the assault that Israeli authorities say killed 1,400 individuals, for the most part regular citizens, while in excess of 230 individuals were abducted.
In reprisal, Israel declared it would obliterate Hamas and started a tireless barrage of the Gaza Strip and has since started a ground hostile in Gaza.
The wellbeing service in Hamas-run Gaza says north of 9,000 individuals, chiefly regular people, have since been killed in Israeli air and ground assaults.
Germany has kept many criminal offenses comparable to the Israel-Hamas battle since the flare-up of the contention.
Among them have been a spate of hostile to Semitic occurrences, including when assailants heaved two Molotov mixed drinks at a Jewish gathering place in the capital.
Accordingly, government figures have pushed "zero resilience" for against Semitism in Germany, where the country's Nazi past weighs weighty.
Bad habit Chancellor Robert Habeck distributed a video via web-based entertainment on Thursday, encouraging an extreme reaction to hostile to Semitism seen among Islamists, the extreme right and "portions of the political left".