International
"Have Some Empathy": Imprint Ruffalo's Reaction To Israeli PM Referring to Palestinians as "Blow-back"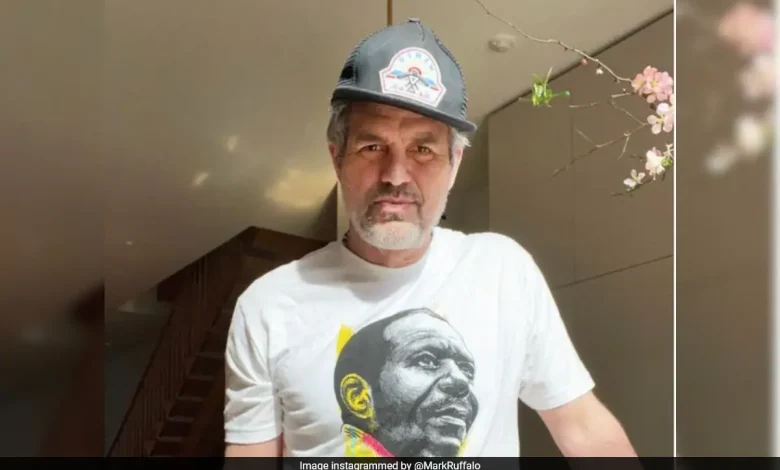 In the midst of the continuous Israel-Hamas war, Hollywood entertainer Imprint Ruffalo pummeled Israeli State leader Benjamin Netanyahu for saying Palestinians are "blow-back". Talking at NBC's Meet the Press on Sunday, Mr Netanyahu seemed to legitimize regular citizen passings in Gaza by saying that the Israeli armed force is just targetting fear based oppressors and the regular folks losing their lives is simply "blow-back". "We're purposely doing our absolute best to focus on the fear based oppressors. Furthermore, the regular citizens, as occurs in each genuine conflict, are at times what are called 'blow-back.' That is a more extended approach to saying accidental setbacks," he said, according to HuffPost.
Presently, because of Mr Netanyahu's assertion, Imprint Ruffalo took to virtual entertainment on Monday and pummeled the Israeli State leader. Mr Ruffalo tweeted that individuals including youngsters who were brutally killed by Israeli rockets were not "inadvertent blow-back". He likewise further added that individuals who lost their lives were additionally people, who had been brought into the world there and live there, and the majority of those individuals are stuck there.
"No. Sorry. They are not "blow-back" they are individuals who have been brought into the world there and live there and the majority of those people are stuck there," Mr Ruffalo tweeted. The 'Justice fighters' star additionally requested that Mr Netanyahu "have some empathy". "They are Palestinians not structures or streets or things, they are individuals as are the prisoners whose lives you may likewise be annihilating. They aren't "blow-back" either," the entertainer added.
Prominently, this isn't the initial occasion when Mr Ruffalo has spoken about the continuous Israel-Palestine war. He was among the extensive rundown of high-profile VIPs who marked a letter to US President Joe Biden in October, requiring a truce in Gaza and Israel. "That's what we ask, as Leader of the US, you require a prompt de-acceleration and truce in Gaza and Israel before another life is lost," the letter read. It additionally referenced the misfortunes individuals living in Gaza need to go through.
Other than Mr Ruffalo, Selena Gomes, Gigi Hadid, Bella Hadid, Anoushka Shankar, Ben Affleck, Bradley Cooper, Channing Tatum, Drake, Dua Lipa, Joaquin Phoenix, Joe Alwyn, Kristen Stewart, Michael Moore and Sarah Jones, additionally marked the letter.
On Monday, Gaza's Hamas government said the passing count from the continuous conflict arrived at 11,240, after over five weeks of battling among Israel and Hamas agents. Among the dead were 4,630 kids and 3,130 ladies, the public authority said, with another 29,000 individuals injured.