International
Israeli Strikes On Gaza Outcast Camp Could Add up to Atrocities, Says UN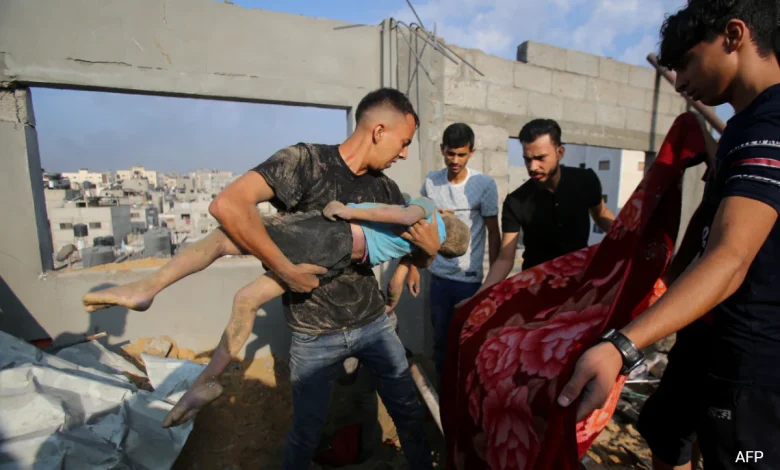 Joined Countries: Lethal Israeli air strikes on the Gaza Strip's biggest displaced person camp "could add up to atrocities", the UN Basic freedoms Office said on Wednesday.
Israeli strikes have designated the Jabalia exile camp two times in two days, killing and injuring handfuls, as per the wellbeing service in the Hamas-run Palestinian region.
Israel said Tuesday's strike was a fruitful hit on top Hamas officer Ibrahim Biari.
"Given the large number of regular citizen losses and the size of obliteration following Israeli air strikes on Jabalia displaced person camp, we have serious worries that these are unbalanced assaults that could add up to atrocities," the workplace composed on X, previously Twitter.
Israel has steadily beat Gaza in retaliation for the most exceedingly awful assault in the nation's set of experiences.
Hamas shooters raged across the boundary from Gaza on October 7, killing 1,400 individuals, for the most part regular folks, and taking in excess of 230 prisoners, as per Israeli authorities.
Israel's retaliatory bombarding effort has killed 8,796 individuals, for the most part ladies and youngsters, as per Hamas-run Gaza's wellbeing service.
AFPTV pictures from Wednesday's strike on the camp showed broad harm and heros mauling through rubble to remove blood-stained losses.
The enormous passing count from the strikes has drawn a tune of worldwide judgment, with Bolivia cutting off strategic binds with Israel in fight.
Jordan reviewed its envoy to Israel "to denounce the Israeli conflict that is killing guiltless individuals in Gaza".
UN boss Antonio Guterres is "shocked over the heightening savagery in Gaza, including the killing of Palestinians, remembering ladies and kids for Israeli air strikes in local locations of the thickly populated Jabalia displaced person camp", his representative Stephane Dujarric said on Wednesday.