Biographies
Lifestyle
Joaquin Phoenix Biography – An American actor known as a "Joker"
Joaquin Rafael Phoenix is an American actor. Known for playing dark and unconventional characters in independent films, he has received various accolades, including an Academy Award, a British Academy Film Award, a Grammy Award, and two Golden Globe Awards.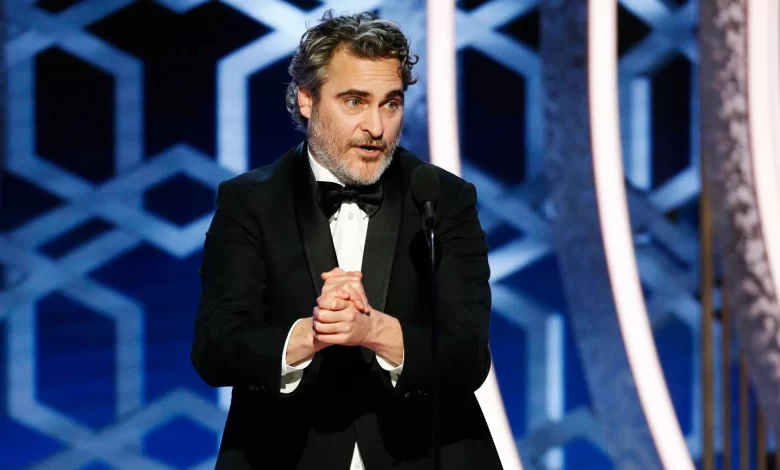 Quick Info→
Real Name:
Joaquin Rafael Phoenix
Profession:
American actor
Birthplace:
San Juan, Puerto Rico
Partner:
Rooney Mara
Age:
47
Joaquin Rafael Phoenix (born October 28, 1974) is an American actor. Known for playing dark and unconventional characters in independent films, he has received various accolades, including an Academy Award, a British Academy Film Award, a Grammy Award, and two Golden Globe Awards. In 2020, The New York Times named him one of the greatest actors of the 21st century.
Phoenix began his career by appearing in television series in the early 1980s with his brother River. His first major film roles were in SpaceCamp (1986) and Parenthood (1989). During this period, he was credited as Leaf Phoenix, a name he gave himself. He took back his birth first name in the early 1990s and received critical acclaim for his supporting roles in the comedy-drama To Die For (1995) and the period film Quills (2000). Phoenix received further critical acclaim and a nomination for the Academy Award for Best Supporting Actor for his portrayal of Commodus in the historical drama Gladiator (2000). He had success with the horror films Signs (2002) and The Village (2004), and the historical drama Hotel Rwanda (2004). He won a Grammy Award, a Golden Globe Award, and a nomination for the Academy Award for Best Actor for his portrayal of musician Johnny Cash in the biopic Walk the Line (2005).
Following a brief sabbatical, Phoenix starred in the psychological drama The Master (2012), winning the Volpi Cup for Best Actor and earning his third Academy Award nomination. He received Golden Globe Award nominations for his roles in the romantic drama Her (2013) and the crime satire Inherent Vice (2014). He won the Cannes Film Festival Award for Best Actor for the psychological thriller. You Were Never Really Here (2017). Phoenix won the Academy Award for Best Actor for playing the title character in Joker (2019).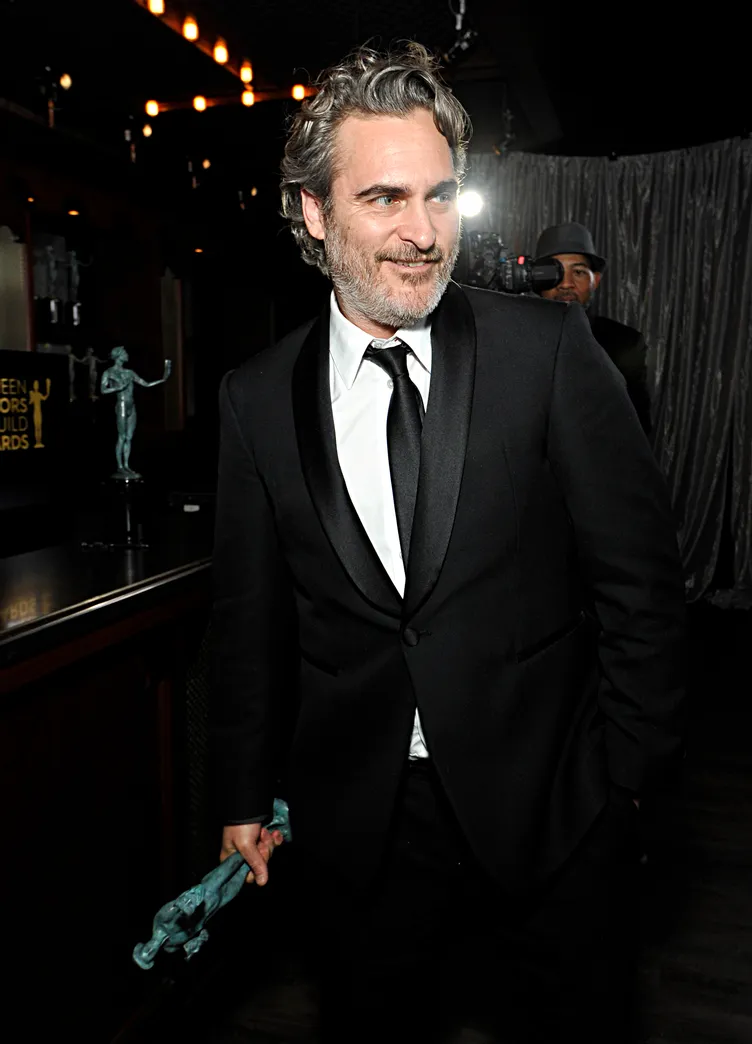 Phoenix is an animal rights activist. He has been vegan since the age of three, regularly supports charitable causes, and has produced several documentaries on global meat consumption and its environmental impact. He is in a relationship with actress Rooney Mara, with whom he has a son.
Joaquin Phoenix Biography

Born

Joaquin Rafael Bottom

October 28, 1974 (age 47)

San Juan, Puerto Rico

Other names
Leaf Phoenix
Occupation

Actor
producer
animal rights activist

Years active
1982–present

Works

Filmography

Partner(s)

Rooney Mara
(2016–present; engaged)
Children
1
Parent(s)
Relatives

River Phoenix (brother)
Rain Phoenix (sister)
Liberty Phoenix (sister)
Summer Phoenix (sister)

Awards
Full list
Early life and acting background (Joaquin Phoenix Biography)
Joaquin Rafael Bottom was born on October 28, 1974, in the Río Piedras district of San Juan, Puerto Rico, to John Lee Bottom, the founder of a landscape gardening company, and Arlyn "Heart" Bottom (née Dunetz), who was an executive secretary at NBC and whose connection to an agent provided her children with acting work. He is the third of five children, following River (1970–1993) and Rain (born 1972), and preceding Liberty (born 1976) and Summer (born 1978), all of whom have been involved in acting. He also has a half-sister named Jodean (born 1964) from his father's previous relationship. His father was a Catholic from Fontana, California, and was of English, German and French ancestry. His maternal grandfather, Meyer Dunetz, was Russian Jewish, and his maternal grandmother, Margit Lefkowitz, was Hungarian Jewish; they were both Ashkenazi Jews who resided in New York City. Phoenix's parents met when his mother was hitchhiking in California and married less than a year after meeting.
Soon after the second child was born, they joined the Children of God religious cult. They started traveling throughout South America and Puerto Rico in the Caribbean as missionaries for the cult, where the next two children were born. They eventually grew disillusioned with Children of God and left in 1977, opposing the cult's increasingly distorted rules, particularly the practice of flirty fishing. The fifth child was born in Florida, where the family settled for a while. Around this time, they legally adopted the surname Phoenix, inspired by the mythical bird that rises from its ashes, symbolizing a new beginning. When Phoenix was three, he and his older siblings witnessed fish being stunned as "they were throwing them against the side of the boat." This act made the whole family convert to veganism. He also began calling himself "Leaf," inspired by spending time outdoors raking leaves and desiring to have a nature-related name like his siblings. Leaf became the name he used before changing it back to his birth name Joaquin at fifteen.
In 1979, after Phoenix's father had to stop working because of an old spinal injury, the whole family moved to Los Angeles. The mother met a high-profile child agent named Iris Burton, who got the children into commercials and bit parts on TV. He made his acting debut alongside his brother in the television series Seven Brides for Seven Brothers in the 1982 episode "Christmas Song." He has said of his first time acting:
Instantaneous joy. The most enjoyable thing. For some kids, it's the first time they crack a ball or score a goal. For me, it was this. I was eight years old, and I remember the first scene on the TV set so vividly. And I knew that I loved it – the physical sensation; how powerful it was. That's the feeling I've been chasing ever since.
Career (Joaquin Phoenix Biography)
1986–1999: Early work and return to acting
Phoenix made his feature film debut in the adventure film SpaceCamp (1986) as a young boy who goes to Kennedy Space Center to learn about the NASA space program and undergoes amateur astronaut training. He guest starred in the anthology series Alfred Hitchcock Presents episode "A Very Happy Ending" in the same year, playing a child who blackmails a hitman into killing his father. Phoenix's first starring role was in the film Russkies (1987), about a group of friends who unknowingly befriend a Russian soldier during the Cold War.
In 1989, Phoenix co-starred as Garry, the withdrawn teenage nephew of Steve Martin's character in Ron Howard's comedy-drama Parenthood. The film was a box office success, grossing $126 million worldwide against its $20 million budget. Critics praised the film, with IndieWire reviewers highlighting the film's cast and their performances for possessing "genuinely likable, and occasionally insightful, heart," calling Phoenix a "terrifically believable angsty adolescent," in a performance that garnered him a nomination for the Young Artist Award for Best Leading Young Actor in a Feature Film. The role of Garry was reprised in the series based on the film by Leonardo DiCaprio, who studied Phoenix's performance to get it right. After establishing himself as a child actor, Phoenix felt he wasn't getting any appealing offers. He decided to take a break from acting and traveled to Mexico with his father, learning Spanish. When he returned to the States, his brother River Phoenix suggested that Phoenix change his name to Joaquin and encouraged him to start acting again.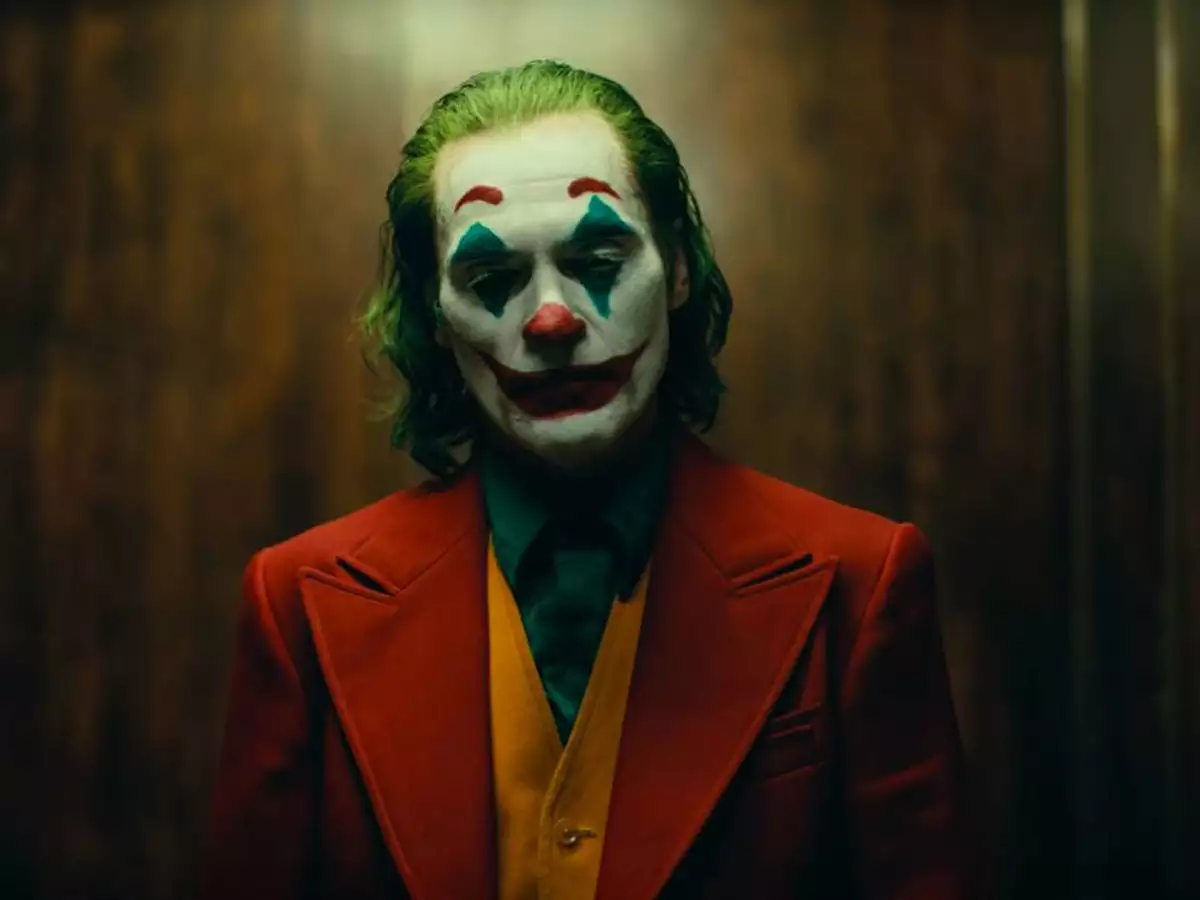 2000–2010: Critical acclaim and commercial success
In 2000, Phoenix co-starred in three films. In the first of these, he portrayed a fictionalized version of Roman Emperor Commodus in Ridley Scott's historical epic film Gladiator. The film received positive reviews and grossed $457 million worldwide, making it the second highest-grossing film of 2000. Chris Nashawaty of Entertainment Weekly called Phoenix's work "a more nuanced star-making performance" when comparing him to the lead Russell Crowe, writing, "Phoenix turns what could have easily been a cartoonish villain into a richly layered study of pathology." Phoenix earned his first nominations for an Academy Award, a Golden Globe Award, and a BAFTA Award in the Best Supporting Actor category. He and his late brother River became the first brothers to be nominated for acting Academy Awards. To this date, they are the only brothers to hold this distinction.
In 2008, Phoenix starred as a suicidal bachelor torn between the family friend his parents wish he would marry and his beautiful but volatile new neighbor in Gray's Two Lovers. The romantic drama premiered at the 2008 Cannes Film Festival. Reviews for the film and Phoenix's performance were positive; New York Magazine's chief critic called it his best performance to date, and Ray Bennett of The Hollywood Reporter felt that Phoenix led the film with "great intelligence and enormous charm, making his character's conflict utterly believable." During the promotion of Two Lovers, Phoenix had started to film his next performance for the mockumentary film I'm Still Here (2010), which the media felt overshadowed the former's theatrical release. I'm Still Here purports to follow the life of Phoenix, from the announcement of his retirement from acting, through his transition into a career as a hip hop artist managed by rap icon Sean "Diddy" Combs. Directed by Phoenix's then brother-in-law Casey Affleck and co-written by Affleck and Phoenix, the little-seen film premiered at the 67th Venice International Film Festival to mixed reviews: critics were divided on whether to interpret the film as documentary or performance art. After its release, Phoenix explained that the idea for the feature arose from his amazement that people believed reality television shows' claims of being unscripted. By claiming to retire from acting, he and Affleck planned to make a film that "explored celebrity, and the relationship between the media and the consumers and the celebrities themselves" through their film.
2011–2018: Established career and continued acclaim (Joaquin Phoenix Biography)
In 2011, it was announced that Phoenix would star in Paul Thomas Anderson's drama film The Master, which traces the relationship between Freddie Quell (Phoenix), a World War II navy veteran struggling to adjust to a post-war society, and Lancaster Dodd (Philip Seymour Hoffmann), a leader of a religious movement known as "The Cause." To create the character, Phoenix lost a significant amount of weight and went to a dentist to help force his jaw shut on one side, a trait his father had. The film premiered at the 2012 Venice Film Festival, where he won the Volpi Cup for Best Actor. The art-house film only grossed $28 million but received critical acclaim, with Phoenix's performance receiving high praise. Peter Travers called it the performance of his career, writing, "Acting doesn't get better or go deeper[…]Phoenix wears the role like a second skin. You can't take your eyes off him." His performance as Freddie was described as "career-defining" by Todd McCarthy of The Hollywood Reporter. The latter was impressed that Anderson and Phoenix collaboratively could build such complex work around such a derelict figure. Fellow actor Daniel Day-Lewis publicly lauded the "remarkable" Phoenix while accepting the Screen Actors Guild Award, apologizing that Phoenix hadn't been nominated for the same award. Despite this, Phoenix received his third Academy, Golden Globe, and BAFTA nominations for his leading role.
The third film of 2018 was The Sisters Brothers, Jacques Audiard's adaptation of the novel of the same name by Patrick DeWitt. The film starred John C. Reilly and Phoenix as the notorious assassin brothers Eli and Charlie Sisters respectively and chronicles their chase after two men who have banded together to search for gold. Writing for Roger Ebert's website, Tomris Laffly commented on Phoenix's and Reilly's "tremendous chemistry," and Lindsey Behr of the Associated Press opined that the duo "excellently manage all the various tones in the film." Also, in 2018, he collaborated with Rooney Mara and Sia to narrate Chris Delforce's documentary Dominion. Animal rights activists have called it one of the most powerful documentaries ever made. Phoenix was granted the 2018 Award of Excellence for Narration by Hollywood International Independent Documentary Awards for his contribution to the documentary.
2019–present: Joker and further success
In 2019, Phoenix starred as the DC Comics character Joker in Todd Phillips's psychological thriller Joker, an alternative origin story for the character. The film is set in 1981 and follows Arthur Fleck, a failed clown, and stand-up comedian. His descent into insanity and nihilism inspires a violent counter-cultural revolution against the wealthy in a decaying Gotham City. Phoenix lost 52 pounds (24 kg) in preparation and based his laugh on "videos of people suffering from pathological laughter." Released to critical acclaim at the 76th Venice International Film Festival, the film experienced a polarized critical reception after its theatrical release. While Phoenix's performance received rave reviews, the dark tone, portrayal of mental illness, and handling of violence divided opinions and generated concerns about inspiring real-life violence; the movie theater where the 2012 Aurora, Colorado mass shooting occurred during a screening of The Dark Knight Rises refused to show it. Despite this, Joker became a box office success grossing over $1 billion (against its $55 million production budget), the first and only R-rated film to do so, becoming Phoenix's highest-grossing film. Pete Hammond of Deadline wrote of Phoenix's "extraordinary" performance, describing it as "dazzling risky and original." The Hollywood Reporter's David Rooney called his performance the "must-see factor" of the film, writing, "he inhabits [the character] with an insanity by turns pitiful and fearsome in an out-there performance that's no laughing matter[…]Phoenix is the prime force that makes Joker such a distinctively edgy entry in the Hollywood comics industrial complex." The film earned him numerous awards, including an Academy Award, a Golden Globe, a BAFTA, a SAG, and a Critic's Choice Award for Best Actor.
Upcoming projects
Phoenix has four upcoming films. He will star in Ari Aster's Disappointment Blvd. In January 2021, Deadline Hollywood reported that Phoenix is set to portray Napoleon Bonaparte in Napoleon, his second collaboration with director Ridley Scott. He is also set to reunite with director Lynne Ramsay for an upcoming Polaris feature co-starring Rooney Mara. As reported by Variety in June 2022, Phoenix will star in a sequel to Joker written by Scott Silver and Todd Phillips, with the working title Joker: folie à deux, alluding to the psychiatric syndrome Folie à deux.
Reception and acting style (Joaquin Phoenix Biography)
At the beginning of his career, Phoenix was often referred to as "the second most famous Phoenix" his name is associated most closely with the death of his brother River Phoenix. The media would often compare the two, with The New York Times describing Joaquin as "sweetly unsettling and endlessly vulnerable" to his brother's "pure all-American blond boyishness." After his brother died, Phoenix gained a reputation for his distrust of the media, with many speculating that it is derived from how the press covered River's death. He was often asked about the day River died and still is to this date. Phoenix has described these interviews as "insincere" and felt they impeded the mourning process. Caroline Frost of The Huffington Post has said that Phoenix is "engaging, engaged, mischievous, honest" in person and Anderson Cooper of 60 Minutes thought that he was "wry, shy and couldn't be any friendlier," adding that Phoenix "just doesn't like to talk about himself." Although known for his intensity and darkness on-screen, director James Gray who worked with Phoenix in four feature films, says that Phoenix is very different off-screen, saying, "He's very tender and sweet and sensitive. It's almost as if he channels his intensity into the characters. Like the work is an outlet for his darker side."
Phoenix has cited Robert De Niro as one of his favorite actors and strongest acting influences. Phoenix recalled watching Raging Bull for the first time in an interview, "I think it just… awakened something in me. And I could suddenly see it through his eyes. There's a part in Raging Bull where De Niro meets a girl in between a chain-link fence. And he, you know, shakes her pinky, and it's like this just beautiful little detail, this wonderful moment. And I think that in some ways is what I'm always looking for."
Other ventures (Joaquin Phoenix Biography)
Music
Phoenix has directed music videos for Ringside; She Wants Revenge, People in Planes, Arckid, Albert Hammond Jr., and Silversun Pickups. He was said to have produced the opening track for Pusha T's My Name Is My Name album alongside Kanye West. The track is called "King Push." Phoenix then denied in a statement to XXL having produced the record, saying, "While it was widely reported that Pusha T used my beat and that I produced his song, I can't take any credit. A friend's son played me his music, and all I did was make an introduction to Kanye [West]'s camp."
Animal rights activism
Phoenix is identified as one of the most active celebrities in the animal rights movement. A vegan since age three, he does not wear clothes made out of animal skin; he requests that all of his leather costumes in films be made from synthetic materials. Phoenix has said that animal rights are one of the most important pillars in his life and maintains that "climate change is imminent if we do not adopt a plant-based lifestyle." He has helped raise awareness of the correlation between animal rights, climate change, and health issues. Phoenix has received praise and accolades from animal rights groups, with PETA naming him "Person of the Year" in 2019. PETA's president, Ingrid Newkirk, said, "Joaquin Phoenix never misses an opportunity to turn the spotlight away from himself and onto animals' plight and to set a great example of walking the vegan walk." He has actively supported numerous animal rights organizations, including PETA.
Other activism (Joaquin Phoenix Biography)
In 2020, Phoenix collaborated with JusticeLA to create a public service announcement #SuingToSaveLives about the health of people in L.A. County jails amid the COVID-19 pandemic.
Personal life (Joaquin Phoenix Biography)
Views and lifestyle
After re-establishing himself as an actor in the mid-1990s, Phoenix moved back to Los Angeles. He is known for his disdain of celebrity culture, rarely granting interviews, and being reticent about discussing his private life. In 2018, he described himself as a secular Jew who does not affiliate with any organized religion; one of his "core values" is the idea of forgiveness. Phoenix has also claimed that his mother believed in Jesus, though his parents were not religious. While portraying Jesus for the 2018 movie Mary Magdalene, he expressed that the role changed his perspective on the nature of forgiveness.
In early April 2005, Phoenix checked himself into rehab to be treated for alcoholism. Twelve years later, he revealed that he did not need an intervention: "I just thought of myself as a hedonist. I was an actor in L.A. I wanted to have a good time. But I wasn't engaging with the world or myself in the way I wanted to". On January 26, 2006, while driving down a winding canyon in Hollywood, Phoenix veered off the road and flipped his car. The crash was reportedly caused by brake failure. Shaken and confused, he heard someone tapping on his window and telling him to "just relax." Unable to see the man, Phoenix replied, "I'm fine. I am relaxed." The man replied, "No, you're not." The man then stopped Phoenix from lighting a cigarette while gasoline was leaking into the car cabin. Phoenix realized that the man was German filmmaker Werner Herzog. While Herzog helped Phoenix out of the wreckage by breaking the car's back window, bystanders called an ambulance. Phoenix approached Herzog to express his gratitude.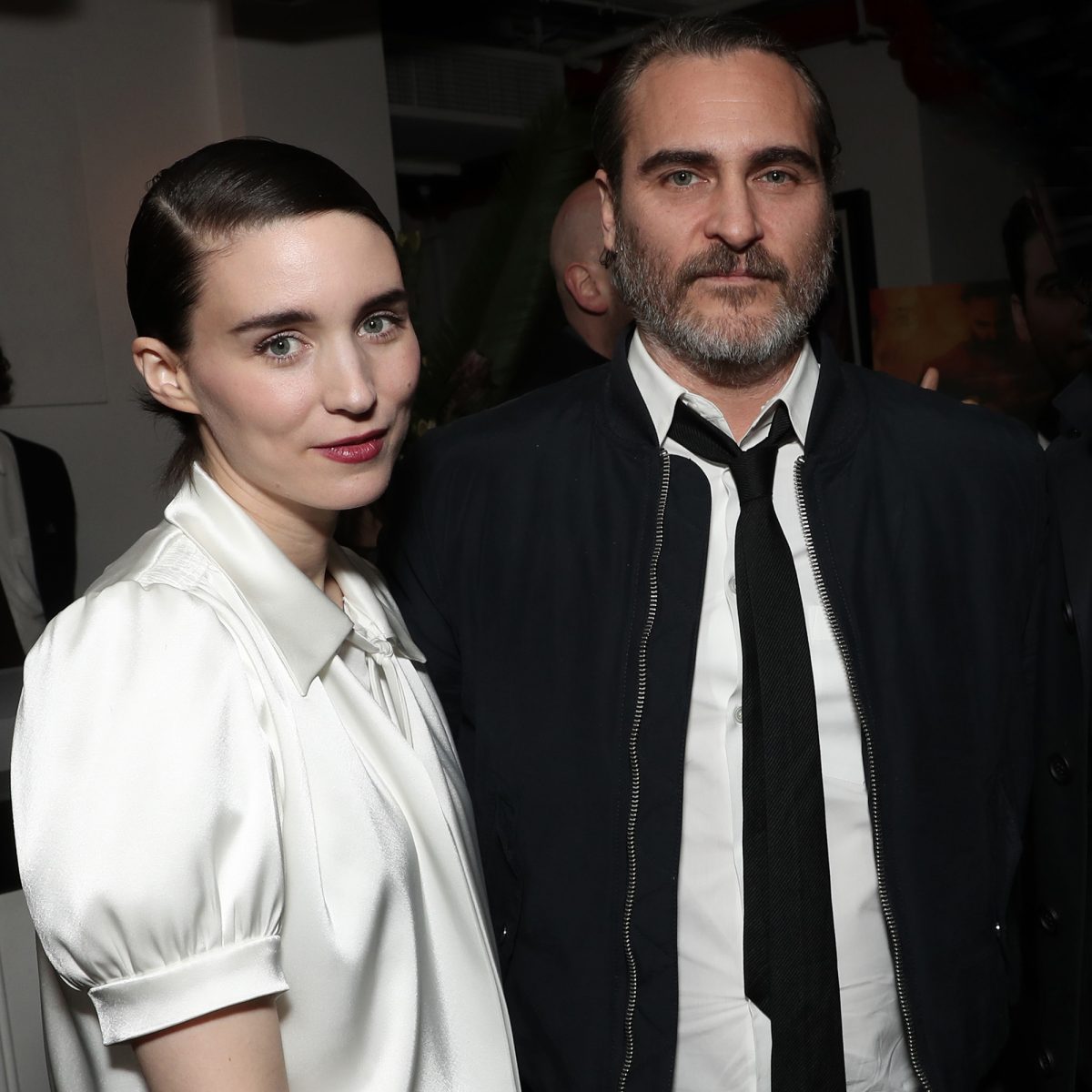 In 2012, Phoenix labeled the Academy Awards "bullshit." He later gave an interview apologizing for his comments and acknowledged that the awards provide an important platform for many deserving filmmakers. He elaborated on the topic while on Jimmy Kimmel Live! in 2015, explaining that he is uncomfortable receiving accolades for his work in films when he considers the filmmaking process collaborative.
A longtime vegan, Phoenix finds animal agriculture "absurd and barbaric." He explained his veganism; "To me, it just seems obvious – I don't want to cause pain to another living empathetic creature. I don't want to take its babies away from it; I don't want to force it to be indoors and fattened up just to be slaughtered. Certainly, the effect it has on our environment is devastating. So, it's my life and has always been my life, and it's really one of the most important things to me."
Relationships and family (Joaquin Phoenix Biography)
From 1995 to 1998, Phoenix dated his Inventing the Abbotts co-star Liv Tyler. The two remain close friends, with Tyler considering Phoenix and his sisters as her family. He was romantically involved with South African model Topaz Page-Green from 2001 to 2005. Phoenix is currently on the board of directors for The Lunchbox Fund. This non-profit organization provides daily meals to students of township schools in Soweto, South Africa, founded by Page-Green.
In 2012, Phoenix met Her co-star Rooney Mara. The two remained friends and began a romantic relationship four years later, during the making of Mary Magdalene. Their engagement was confirmed in July 2019, and the couple reportedly expected their first child together the following year. In late September 2020, it was announced that the couple had a son named River, after Phoenix's late brother. They reside in the Hollywood Hills. Phoenix has described his family life as simple. He enjoys meditating, watching documentaries, reading scripts, and taking karate classes. He has a black belt in karate.
Filmography and accolades (Joaquin Phoenix Biography)
According to the review aggregator site Rotten Tomatoes and the box-office site Box Office Mojo, Phoenix's most critically acclaimed and commercially successful films include Parenthood (1989), To Die For (1995), Gladiator (2000), Signs (2002), Brother Bear (2003), The Village (2004), Walk the Line (2005), Two Lovers (2008), The Master (2012), The Immigrant (2013), Her (2013), Inherent Vice (2014), You Were Never Really Here (2017) and Joker (2019).
Phoenix has been recognized by the Academy of Motion Picture Arts and Sciences for the following performances:
73rd Academy Awards (2001): Best Supporting Actor, nomination, as Commodus in Gladiator
78th Academy Awards (2006): Best Actor, nomination, as John R. "Johnny" Cash in Walk the Line
85th Academy Awards (2013): Best Actor, nomination, as Freddie Quell in The Master
92nd Academy Awards (2020): Best Actor, win, as Arthur Fleck/Joker in Joker
Phoenix has won two Golden Globe Awards: Best Actor – Motion Picture Musical or Comedy for Walk the Line and Best Actor – Motion Picture Drama for Joker, a BAFTA Award for Best Actor in a Leading Role, and a Screen Actors Guild Award for Outstanding Performance by a Male Actor in a Leading Role for Joker.
Phoenix was awarded the Grammy Award for Best Compilation Soundtrack for Visual Media for the Walk The Line soundtrack. He has also won the Volpi Cup for Best Actor at the 69th Venice International Film Festival for The Master, and the Best Actor Award at the 70th Cannes Film Festival for You Were Never Really Here.
Phoenix and River Phoenix hold the distinction of being the only brothers nominated for acting Academy Awards. Both Phoenix and Heath Ledger won an Academy Award for their performances as the Joker, becoming the second pair of actors to win Academy Awards for playing the same character – the other pair being Marlon Brando and Robert De Niro. They won Best Actor and Academy Award for Best Supporting Actor, respectively, for their portrayals of Vito Corleone.