International
Netanyahu Clues At Conceivable Arrangement To Free Prisoners In the midst of Truce Calls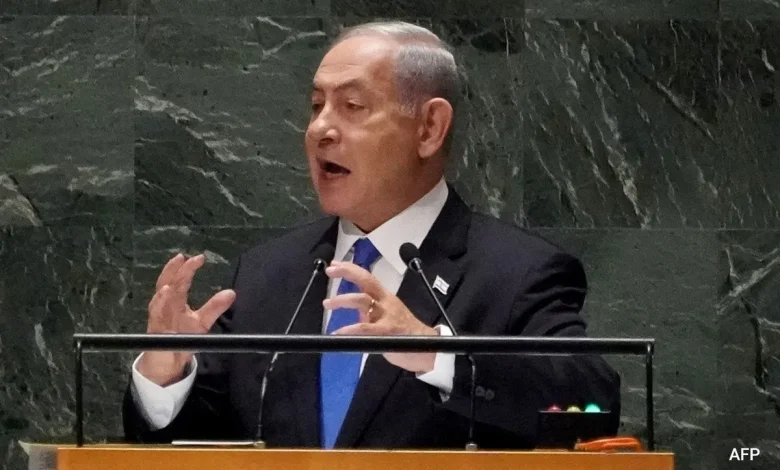 Israeli Head of the state Benjamin Netanyahu let us know media Sunday an arrangement could be hatching to free prisoners held by Hamas in Gaza, yet declined to give subtleties to dread of leaving the expected arrangement.
"We heard that there was an approaching arrangement of this sort or of that sort and afterward we discovered that it was all hokum. Yet, the moment we began the ground activity, that started to change," Netanyahu told NBC show "Meet the Press."
Found out if there is a possible arrangement to free a greater amount of the prisoners being held by Hamas assailants, Netanyahu answered: "There could be."
However, the pioneer avoided giving particulars about any arrangement that may be meeting up to free some or every one of the 239 prisoners that Israel says are being held hostage.
"I think the less I say regarding it, the more I'll expand the possibilities that it emerges," he said.
Netanyahu has straight dismissed requires a truce in Gaza without arrival of the prisoners.
In a progression of appearances on US Sunday syndicated programs, he tried to clarify Israel was giving its best for salvage or secure arrival of those held hostage.
Asked on CNN whether he concurs with the US position that a lengthy delay in Gaza battling is required to get the prisoners delivered securely, Netanyahu said: "We don't contradict that. We want to get our prisoners out."
A Palestinian authority in Gaza, be that as it may, laid the fault for inaction at Netanyahu's feet.
"Netanyahu is liable for the postponement and impediments in agreeing on the arrival of a few detainees," the authority told AFP on state of namelessness.
"He isn't keen on thinking that they are alive," the source said. "He is just worried about saving his political future."
White House Public safety Committee representative John Kirby let MSNBC know that there has been "dynamic discussion and discussions happening with our partners in the locale" on a potential prisoners bargain.
However, as Netanyahu, he remained silent on subtleties.
"The less expressed freely about these touchy discussions and discussions, likely the better," Kirby said.
In the mean time, Netanyahu likewise resolved the issue of Gaza's medical clinics, which have become caught in the battling, and specifically Al-Shifa, the Hamas-run domain's biggest medical clinic, which specialists say faces what is happening.
"There's no great explanation for why we can't get the patients out of there," the head of the state told CNN.
"We're advising them to leave, and as a matter of fact we're making – – helping them by making safe passages" through which patients and others can clear to areas of less battling in southern Gaza, he said.
As per Netanyahu, exactly 100 patients have previously been cleared from Al-Shifa medical clinic.