Entertainment
Creature Melody Father Meri Jaan: Inside Anil And Ranbir Kapoor's Blood-Doused Relationship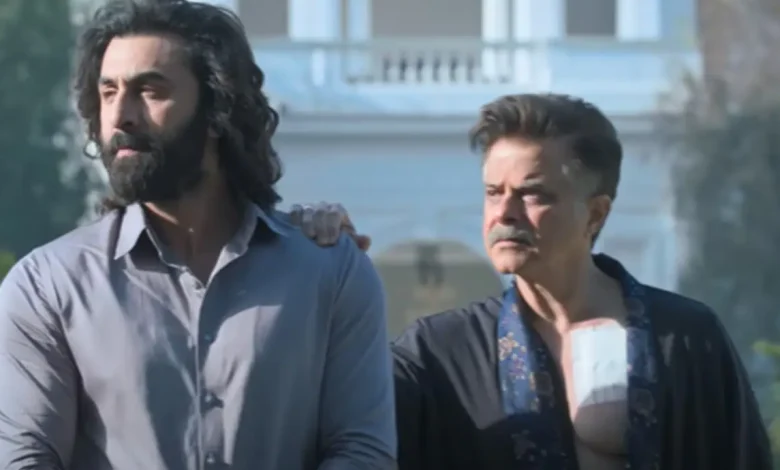 The creators of Creature divulged the third tune of the film named Father Meri Jaan on Tuesday. The trailer gave us a distinctive thought that the film would dig into a dad child relationship which was doused in blood. The new melody Daddy Meri Jaan depends on that thought and provides us with the setting of that relationship. Sonu Nigam has sung the tune while Harshavardhan Rameshwar has formed the melody. The video starts with youthful Ranbir Kapoor who should be visible emerging from a school with a blissful face. Ranbir's mom tells her better half (played by Anil Kapoor) that the children have made a cake on the event of his birthday yet he neglects to meet them because of his bustling timetable. Ranbir's mom additionally lets her significant other know that their child needs to be named Balbir Singh II (Balbir Singh is Anil Kapoor's name in the film) like Henry VIII or George II. The tune catches various extreme minutes between Anil Kapoor and Ranbir Kapoor in which their eyes talk stronger than their words. In one scene, Ranbir should be visible holding Anil's hands while in the other, Anil telling his child something keeping a hand on his shoulder. In any case, the video closes with Ranbir, with a swollen eye, controlling a plane.
Sharing the melody on his Instagram feed, Anil Kapoor wrote in the subtitle, "Soul-blending #PapaMeriJaan #NannaNuvNaaPranam #NeeEnUlagam #NannaRaviNeene #NeeyanakhilamThaathaa tune out now." Investigate:
The creators recently divulged two tunes from the film – Hua Principal and Satranga. Hua Principal has been sung by Raghav Chaitanya, Pritam. The melody has been created by Jam8 and the verses composed by Manoj Muntashir Shukla. Satranga has been sung by Arijit Singh. The melody has been formed by Shreyas Puarnik and the verses composed by Siddharth-Garima.
Coordinated by Arjun Reddy chief Sandeep Reddy Vanga, Creature stars Anil Kapoor, Bobby Deol and Triptii Dimri in significant jobs. The mystery provided us with a brief look at an oppressive dad child relationship (played by Anil Kapoor and Ranbir Kapoor separately) that just became hazier and murkier over the film. Bobby Deol showed up in one scene without an exchange in the trailer and he captured everyone's attention. He was presented as "Creature ka foe". The film will deliver in performance centers on December 1.