Editorials
Suzlon Energy, Not an Underdog Anymore, Records an All-Time High for the Past 52-Weeks!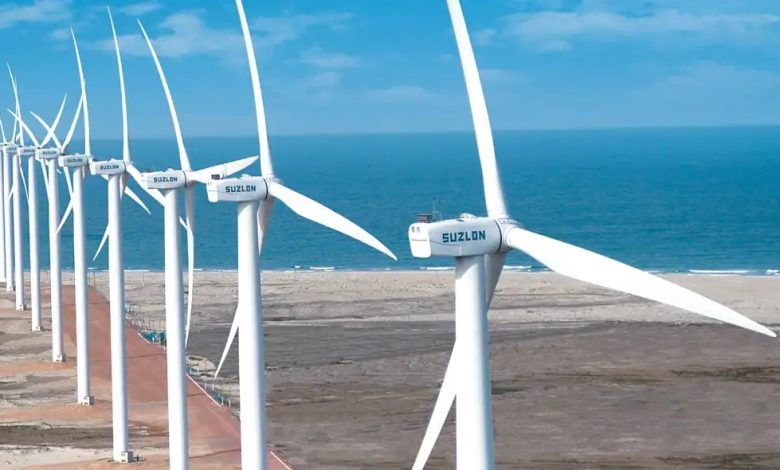 Incorporated in 1995, Suzlon Energy Ltd is known to provide renewable energy solutions. The Company produces wind turbines and solar energy systems. Its services include design, supply, installation, commissioning, and specialized life cycle asset management. It serves customers worldwide. Suzlon Energy is a leader in the Indian wind power industry, with an installed capacity of over 17 GW. Suzlon Energy's products are designed to operate in a variety of climate conditions and are characterized by their robustness and reliability.
Not a Cakewalk
Over the past few years, Suzlon Energy has been struggling to turn a profit. In fact, the company has lost money in two of the last five fiscals. This was primarily due to high financial costs and the inability of the company to reduce its debt burden.
Effective Planning
However, in recent times, the company has managed to cut its costs comparatively and improve its operating efficiency. As a result, the company has turned a profit in the past year. This has led to a quite positive effect on its share price. In addition, the company has recently received several large orders that have helped it increase its revenue and profits.
Suzlon Energy Latest News
For the past 3 days, Suzlon Energy has been all over the news. With a hike of 13% in its share price, the company recorded a total of 25% hike in its share price in just 3 days.
On Wednesday, Suzlon Energy's share price jumped to 12.95%, allowing the company to record its all-time high share price in the last 52 weeks.
This 52-week high enabled the company to open the stock market at a fairly good price. At the time of opening, Suzlon Energy's share price today was INR 14.20.
Words by CEO
The famous CEO JP Chalasani provided a pretty fair explanation of the share price hike and said that the company's orders, as per cumulative calculations, are at 1,542 megawatts which is also an all-time high since the year 2019. And the announcement of this increase in the number of orders received by the company and other important Suzlon Energy news led to its share price rising above expectations.
Suzlon Energy's Future
The Company, being able to cover its debt recently, is expected to earn great revenues, which can be more than INR 7000-7500 crores, at the end of the Financial Year 2024. If this happens, the company will become one of the most profitable companies in modern times and can also make it to the list of top companies in India.
From an Investment Point of View 
Although Suzlon Energy's rights issue may be a concern, the long-term trend for its stock is up, which means that it may be a good buy in the long term. This is because the Renewable energy sector may boom in the future, and this can boost the Company's revenue even more in the upcoming years. Therefore, Suzlon Energy's share price is expected to rise in the coming days. One can consider buying it and becoming a part of India's sustainable future.