International
"World Can't Stand Quiet Any longer": WHO Sends SOS On Gaza Medical clinic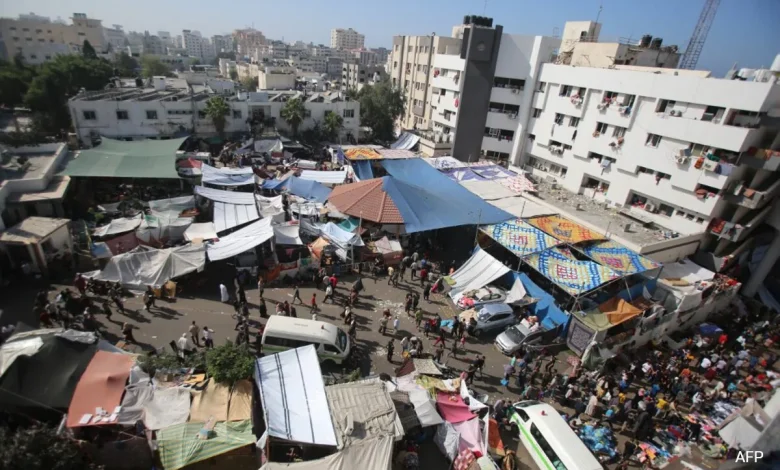 Gaza's biggest medical clinic has quit working, the World Wellbeing Association said as many patients stay caught at this most recent point of convergence of Israel-Hamas ground fight an in the barricaded Palestinian area.
In Gaza, 20 out of 36 emergency clinics are done working, as per the UN's helpful organization.
"The WHO has figured out how to reach out to wellbeing experts at the Al-Shifa clinic in Gaza…the emergency clinic isn't working as a medical clinic any longer, said WHO head Tedros Adhanom Ghebreyesus. "The world can't stand quiet while medical clinics, which ought to be places of refuge, are changed into scenes of death, annihilation, and despondency."
The circumstance stays dreary in north Gaza where emergency clinics are barricaded by Israeli powers and can't give care to those inside. No less than two babies passed on at the clinic while more are in danger because of blackouts, Reuters detailed refering to clinical staff.
Huge number of Gazans have looked for cover around the Al-Shifa clinic as the fight went on in encompassing regions.
The Al-Quds clinic in Gaza City also is unavailable because of absence of generator fuel, said Palestinian Red Sickle.
Israel has on a few examples claimed that clinics in Gaza are being utilized by Hamas for their tasks.
The Israel-Hamas war, the deadliest this area has at any point seen, started October 7 as Hamas agents amassed from Gaza, killing and abducting Israelis and outsiders from bordertowns. Somewhere around 1,200 were killed in the various rush of assaults on Israel.
Accordingly, the Benjamin Netanyahu government sent off airstrikes on Gaza and extended ground activities inside the strip, promising to obliterate Hamas and their tactical abilities. No less than 11,180 individuals including 4,609 youngsters were killed in the counterattack, as per the Hamas government's media office.
Witnesses saw "brutal battling" over the course of the night close to the clinic with hints of little arms fire and ethereal bombardments reverberating across the mind boggling, revealed AFP.
Around 3,000 patients and staff are caught at the emergency clinic complex without satisfactory water and food, said the UN offices. Other than two brooded infants, a man too passed on after his ventilator shut down because of force cut.
"It's been three days without power, without water and with exceptionally unfortunate web which has seriously affected our capacity to give fundamental consideration," said the WHO head.
Al-Shifa chief Mohammad Abu Salmiya additionally dismissed Israel's cases that their troopers hand-conveyed 300 liters of fuel to the medical clinic. The 300 liters would drive generators for "close to quarter of 60 minutes" in any case, he said.